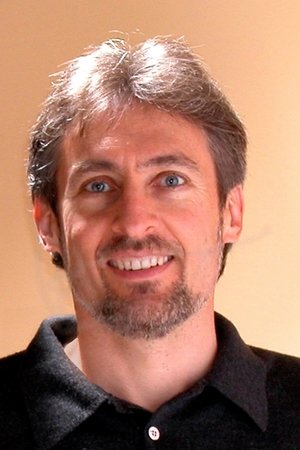 0 usuarios marcarón a Eric Brevig como favorito.
Biografía de Eric Brevig:
¿Quién es Eric Brevig?
​From Wikipedia, the free encyclopedia

Eric Brevig (born 1957) is a film director and visual effects supervisor known for his work in several major theatrical films and television shows. He was Visual Effects Supervisor and Second Unit Director on the 2001 Jerry Bruckheimer/Michael Bay action drama Pearl Harbor.

Since his film school days at UCLA Brevig had been fascinated with the potential of 3D for live-action movie production, and he learned everything he could about it. During the production of 1986's Captain EO short for the Disney theme parks he was substantially responsible for supervising the technical aspects of the 3D photography. After several second unit director's assignments in special effects-heavy films like Men in Black and Michael Bay's Pearl Harbor, Brevig's previous 3D experience and expertise turned out to be the factor that helped him get his first full-blown director's job when he was offered the chance to direct the 2008 film Journey to the Center of the Earth 3-D (a New Line Cinema release), the first narrative feature shot entirely in digital 3-D. He next directed Yogi Bear, another 3-D movie, for Warner Bros., and he is attached to direct a 3-D Korean War drama, 17 Days of Winter, about the 1950 Battle of Chosin Reservoir. 17 Days of Winter, expected to cost $80–100 million, is scheduled to shoot in Korea and New Zealand over the winter of 2010-2011 for 2012 release.

Description above from the Wikipedia article Eric Brevig, licensed under CC-BY-SA, full list of contributors on Wikipedia.
Fotos de Eric Brevig
Trabajos destacados
Películas de Eric Brevig como actor
En orden cronológico
Series de Eric Brevig como actor
Sin información
Películas dirigidas por Eric Brevig
En orden cronológico
Películas producidas por Eric Brevig
Sin información
Series dirigidas por Eric Brevig
En orden cronológico
Eric Brevig formó parte en la producción de las siguientes series
Sin información
Compañeros de trabajo recientes de Eric Brevig
Los derechos de propiedad intelectual de las críticas corresponden a los usuarios que las han realizado y al portal Palomitacas. Si quieres o necesitas hacer uso de alguna crítica, deberás pedir permiso expreso a su autor o ponerte en contacto con nuestro servicio de soporte. Palomitacas.com no tiene ninguna relación con el director o productor de las películas / series mostradas. La información es suministrada por TMDB. El copyright del poster, carátula, trailer, fotogramas, banda sonora original (BSO), logotipo, imáneges, retratos o fotografias de cada DVD, VOD, Blu-ray, VHS , persona o Network pertenecen a las correspondientes productoras y/o distribuidoras.