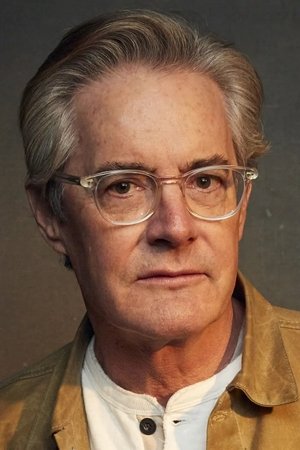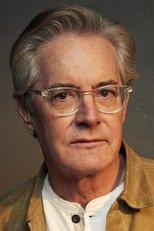 También conocido como:
Κάιλ ΜακΛάχλαν
/
Kyle Merritt MacLachlan
/
Кайл МакЛахлен
/
Кайл МакЛоклен
/
0 usuarios marcarón a Kyle MacLachlan como favorito.
Biografía de Kyle MacLachlan:
¿Quién es Kyle MacLachlan?
Kyle Merritt MacLachlan is an American actor. MacLachlan widely known for his portrayal of Dale Cooper in the TV series Twin Peaks (1990–1991; 2017), and its prequel film Twin Peaks: Fire Walk with Me (1992). He is also known for his film roles including cult films such as Dune (1984), Blue Velvet (1986), The Hidden (1987), and Showgirls (1995). He has also had prominent roles in other television shows including appearing as Trey MacDougal in Sex and the City (2000–2002), Orson Hodge in Desperate Housewives (2006–2012), The Captain in How I Met Your Mother (2010–2014), the Mayor of Portland in Portlandia (2011–2018), and as Calvin Zabo in Agents of S.H.I.E.L.D. (2014–2015).

MacLachlan was born in Yakima, Washington. His mother, Catherine (née Stone), was a public relations director, and his father, Kent Alan MacLachlan, was a stockbroker and lawyer. He has Scottish, Cornish and German ancestry. He has two younger brothers named Craig and Kent, both of whom live in the Pacific Northwest. MacLachlan graduated from Eisenhower High School in 1977. He graduated from the University of Washington in 1982 and, shortly afterward, moved to Hollywood, California to pursue his career.

Fecha nacimiento:

1959-02-22

También conocido como:

Κάιλ ΜακΛάχλαν

/

Kyle Merritt MacLachlan

/

Кайл МакЛахлен

/

Кайл МакЛоклен

/
Fotos de Kyle MacLachlan
Trabajos destacados
Películas de Kyle MacLachlan como actor
En orden cronológico
Series de Kyle MacLachlan como actor
En orden cronológico
Películas dirigidas por Kyle MacLachlan
Sin información
Películas producidas por Kyle MacLachlan
Sin información
Series dirigidas por Kyle MacLachlan
En orden cronológico
Kyle MacLachlan formó parte en la producción de las siguientes series
Sin información
Compañeros de trabajo recientes de Kyle MacLachlan
Los derechos de propiedad intelectual de las críticas corresponden a los usuarios que las han realizado y al portal Palomitacas. Si quieres o necesitas hacer uso de alguna crítica, deberás pedir permiso expreso a su autor o ponerte en contacto con nuestro servicio de soporte. Palomitacas.com no tiene ninguna relación con el director o productor de las películas / series mostradas. La información es suministrada por TMDB. El copyright del poster, carátula, trailer, fotogramas, banda sonora original (BSO), logotipo, imáneges, retratos o fotografias de cada DVD, VOD, Blu-ray, VHS , persona o Network pertenecen a las correspondientes productoras y/o distribuidoras.