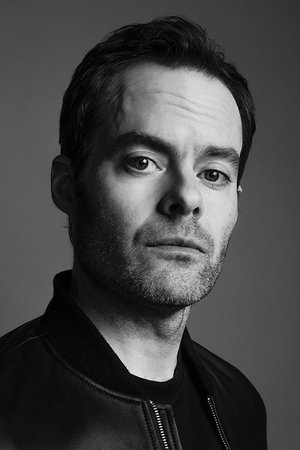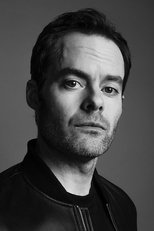 También conocido como:
빌 헤이더
/
Μπιλ Χέιντερ
/
William T. Hader Jr.
/
William Thomas Hader Jr.
/
比尔·海德
/
比尔·哈德尔
/
比哈德
/
0 usuarios marcarón a Bill Hader como favorito.
Biografía de Bill Hader:
¿Quién es Bill Hader?
William Thomas Hader Jr. (born June 7, 1978) is an American actor, comedian, writer, and producer. He is the creator, producer, writer, director, and star of the HBO dark comedy series Barry (2018–present), for which he has been nominated for eight Emmy Awards, winning two.

Hader's initial success was for his eight-year stint (2005–2013) as a cast member on the long-running NBC variety series Saturday Night Live, for which he received four Primetime Emmy Award nominations and a Peabody Award. He became known for his impressions and especially for his work on the Weekend Update segments, in which he played Stefon Meyers, a flamboyant New York tour guide who recommends unusual nightclubs and parties with bizarre characters with unusual tastes. He is also the star and producer of the IFC mockumentary comedy series Documentary Now! (2015–present) which he co-created along with Fred Armisen and Seth Meyers.

Hader has had supporting roles in the films You, Me and Dupree (2006), Hot Rod (2007), Superbad (2007), Forgetting Sarah Marshall (2008), Night at the Museum: Battle of the Smithsonian, (2009), Paul (2011), This Is 40 (2012), and 22 Jump Street (2014), as well as leading roles in The Skeleton Twins (2014), Trainwreck (2015), and as an adult Richie Tozier in It Chapter Two (2019).

He also is known for his extensive work in voice-over, portraying both leading and supporting characters in films such as the Cloudy with a Chance of Meatballs franchise (2009–2013), Turbo (2013), Inside Out (2015), The BFG (2016), Power Rangers (2017), Toy Story 4 (2019) and Lightyear (2022).

Fecha nacimiento:

1978-06-07

También conocido como:

빌 헤이더

/

Μπιλ Χέιντερ

/

William T. Hader Jr.

/

William Thomas Hader Jr.

/

比尔·海德

/

比尔·哈德尔

/

比哈德

/
Fotos de Bill Hader
Trabajos destacados
Películas de Bill Hader como actor
En orden cronológico
Series de Bill Hader como actor
En orden cronológico
Películas dirigidas por Bill Hader
Sin información
Películas producidas por Bill Hader
Sin información
Series dirigidas por Bill Hader
En orden cronológico
Bill Hader formó parte en la producción de las siguientes series
En orden cronológico
Compañeros de trabajo recientes de Bill Hader
Los derechos de propiedad intelectual de las críticas corresponden a los usuarios que las han realizado y al portal Palomitacas. Si quieres o necesitas hacer uso de alguna crítica, deberás pedir permiso expreso a su autor o ponerte en contacto con nuestro servicio de soporte. Palomitacas.com no tiene ninguna relación con el director o productor de las películas / series mostradas. La información es suministrada por TMDB. El copyright del poster, carátula, trailer, fotogramas, banda sonora original (BSO), logotipo, imáneges, retratos o fotografias de cada DVD, VOD, Blu-ray, VHS , persona o Network pertenecen a las correspondientes productoras y/o distribuidoras.