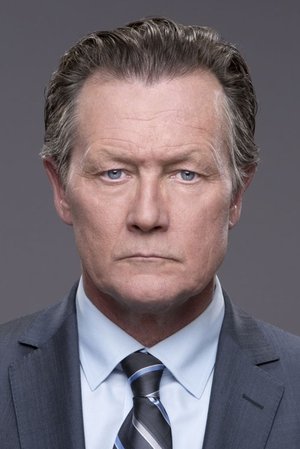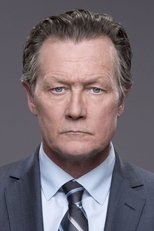 También conocido como:
Ρόμπερτ Πάτρικ
/
Роберт Патрик
/
0 usuarios marcarón a Robert Patrick como favorito.
Biografía de Robert Patrick:
¿Quién es Robert Patrick?
Robert Hammond Patrick was born on November 5, 1958 in Marietta, Georgia, raised there and Boston, Mass., Dayton, Ohio, Detroit, Michigan, and Cleveland, Ohio. The eldest of five children. He attended the Bowling Green State University in Ohio, but dropped out after he took a drama course and became interested in acting. After leaving college, he took a job as a house painter and continued as such until a boating accident in Lake Erie in 1984. He swam for three hours in order to save the others still stranded on the accident site, while he nearly drowned in his attempt. After the accident, he moved from Ohio to Los Angeles, California. He worked in a bar to supplement his income and even lived in his own car.

Patrick starred in various direct-to-video television movies, and had a short appearance in Die Hard 2 (1990). His breakthrough role came as the liquid-metal, shape-shifting T-1000 in James Cameron's blockbuster Terminator 2: Judgment Day (1991). After that, he landed roles in various feature films such as Last Action Hero (1993), Fire in the Sky (1993) and Striptease (1996). His performance in Fire in the Sky caught the attention of Chris Carter, creator of the television series The X-Files (1993). After David Duchovny distanced himself from the series during its seventh season, Patrick was cast as FBI Special Agent John Doggett.

On the small screen, Robert was a series regular on Season Six of HBO's True Blood (2008) and also appeared in the final season. He had a memorable role in the final season of Sons of Anarchy (2008), did a cameo role on the sitcom Community (2009), and had a supporting role in Season One on Robert Rodriguez's From Dusk Till Dawn: The Series (2014) for the El Rey Network. In Spring 2017, it was announced that Robert would have a featured role in Gale Anne Hurd's highly anticipated Amazon series Lore (2017), based on the popular horror podcast. Recent film credits include Universal Pictures' Identity Thief (2013) with Melissa McCarthy and Jason Bateman, Warner Brothers' Gangster Squad (2013) in which he played Josh Brolin's squad member going up against Sean Penn as Mickey Cohan, Trouble with the Curve (2012) opposite Clint Eastwood, Lovelace (2013) opposite Sharon Stone and Amanda Seyfried, Universal's remake of Endless Love (2014) with Alex Pettyfer and Gabriella Wilde, Focus Features' Kill the Messenger (2014) opposite Jeremy Renner, and The Road Within (2014) with Kyra Sedgwick and Zoë Kravitz.

In addition to his acting success, Patrick is a lifelong supporter of the military and the USO. The grandson of an Army veteran who served during World Wars I and II and the Korean War, Patrick grew up with a profound respect for troops. Devoted to giving back, he regularly goes on USO hospital visits and has participated in four USO tours in seven countries since 2008, visiting more than 8,100 service members and military families. He is a passionate Harley-Davidson enthusiast and is co-owner of Harley-Davidson of Santa Clarita. He currently resides in Los Angeles, California with his wife, Barbara and their two children.

Fecha nacimiento:

1958-11-05

También conocido como:

Ρόμπερτ Πάτρικ

/

Роберт Патрик

/
Fotos de Robert Patrick
Trabajos destacados
Películas de Robert Patrick como actor
En orden cronológico
Series de Robert Patrick como actor
En orden cronológico
Películas dirigidas por Robert Patrick
Sin información
Películas producidas por Robert Patrick
En orden cronológico
Series dirigidas por Robert Patrick
Sin información
Robert Patrick formó parte en la producción de las siguientes series
Sin información
Compañeros de trabajo recientes de Robert Patrick
Los derechos de propiedad intelectual de las críticas corresponden a los usuarios que las han realizado y al portal Palomitacas. Si quieres o necesitas hacer uso de alguna crítica, deberás pedir permiso expreso a su autor o ponerte en contacto con nuestro servicio de soporte. Palomitacas.com no tiene ninguna relación con el director o productor de las películas / series mostradas. La información es suministrada por TMDB. El copyright del poster, carátula, trailer, fotogramas, banda sonora original (BSO), logotipo, imáneges, retratos o fotografias de cada DVD, VOD, Blu-ray, VHS , persona o Network pertenecen a las correspondientes productoras y/o distribuidoras.