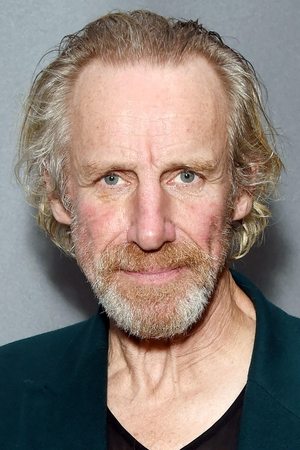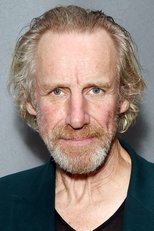 También conocido como:
Nick Farrell
/
Nicholas Frost
/
0 usuarios marcarón a Nicholas Farrell como favorito.
Biografía de Nicholas Farrell:
¿Quién es Nicholas Farrell?
From Wikipedia, the free encyclopedia. Nicholas Farrell (born Nicholas Frost, in 1955) is an English stage, film and television actor. His early screen career included the role of Aubrey Montague in the 1981 film Chariots of Fire. In 1983, he starred as Edmund Bertram in a television adaptation of the Jane Austen novel, Mansfield Park. In 1984, he appeared in Greystoke: The Legend of Tarzan, Lord of the Apes and The Jewel in the Crown.

Since then, his film and television work has included several screen adaptations of Shakespeare's works, including Kenneth Branagh's 1996 Hamlet , in which he played Horatio, a role he had played previously with Branagh for the Royal Shakespeare Company. He has also appeared in film adaptations of Twelfth Night (1996), Othello (1995) and In the Bleak Midwinter (1995). He provided the voice of Hamlet for the animated television adaptation Shakespeare: The Animated Tales (1992).

Other television appearances have included two Agatha Christie's Poirot movies, Sharpe's Regiment, To Play the King, Torchwood and Collision. He has also appeared in episodes of Lovejoy, Foyle's War, Absolute Power, Spooks, Midsomer Murders, Drop the Dead Donkey and Casualty.

Farrell's theatre work includes performances of The Cherry Orchard, Camille, and The Crucible as well as Royal Shakespeare Company productions of The Merchant of Venice, Julius Caesar, and Hamlet.

He is married to Scottish actress Stella Gonet.

Description above from the Wikipedia article Nicholas Farrell, licensed under CC-BY-SA,full list of contributors on Wikipedia.

Fecha nacimiento:

1955-01-01

También conocido como:

Nick Farrell

/

Nicholas Frost

/
Fotos de Nicholas Farrell
Trabajos destacados
Películas de Nicholas Farrell como actor
En orden cronológico
Series de Nicholas Farrell como actor
En orden cronológico
Películas dirigidas por Nicholas Farrell
Sin información
Películas producidas por Nicholas Farrell
Sin información
Series dirigidas por Nicholas Farrell
Sin información
Nicholas Farrell formó parte en la producción de las siguientes series
Sin información
Compañeros de trabajo recientes de Nicholas Farrell
Los derechos de propiedad intelectual de las críticas corresponden a los usuarios que las han realizado y al portal Palomitacas. Si quieres o necesitas hacer uso de alguna crítica, deberás pedir permiso expreso a su autor o ponerte en contacto con nuestro servicio de soporte. Palomitacas.com no tiene ninguna relación con el director o productor de las películas / series mostradas. La información es suministrada por TMDB. El copyright del poster, carátula, trailer, fotogramas, banda sonora original (BSO), logotipo, imáneges, retratos o fotografias de cada DVD, VOD, Blu-ray, VHS , persona o Network pertenecen a las correspondientes productoras y/o distribuidoras.