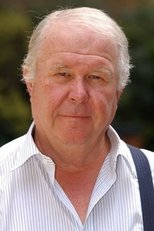 Ned Beatty
2021-06-13
Actor
También conocido como:
Ned Thomas Beatty
/
0 usuarios marcarón a Ned Beatty como favorito.
Biografía de Ned Beatty:
¿Quién es Ned Beatty?
Ned Thomas Beatty (July 6, 1937 – June 13, 2021) was an American actor. He was nominated for an Academy Award, two Emmy Awards and a Golden Globe Award; and won a Drama Desk Award.

These nominations stemmed from his performances in films and TV series like Network (1976), Friendly Fire (1979), Last Train Home (1990), Hear My Song (1991) and the adaptation movie "Cat on a Hot Tin Roof" (2004).

He had great commercial success in memorable roles such as the executive Bobby Trippe in Deliverance (1972), Tennessee lawyer Delbert Reese in Nashville (1975), general attorney Dardis in All the President's Men (1976), the priest Edwards in Exorcist II: The Heretic (1977), Lex Luthor's henchman Otis in Superman (1978) and Superman II (1980), Bates' right hand man Sydney Morehouse in The Toy (1982), twice characters Borisov and Pavel Petrovic in The Fourth Protocol (1987), TV presenter Ernest Weller in Repossessed (1990), Rudy Ruettiger's father in Rudy (1993), detective McNair in Just Cause (1995), Ray and Claude's warden/employer Dexter Wilkins in Life (1999), the simple sheriff in Where the Red Fern Grows (2003), the corrupt Senator Charles F. Meachum in Shooter (2007), United States Congressman Doc Long in Charlie Wilson's War (2007) and the voice of antagonist Lots-O'-Huggin' Bear in Toy Story 3 (2010).

Description above from the Wikipedia article Ned Beatty, licensed under CC-BY-SA, full list of contributors on Wikipedia.

Fecha nacimiento:

1937-07-06

Fecha fallecimiento:

2021-06-13

También conocido como:

Ned Thomas Beatty

/
Fotos de Ned Beatty
Trabajos destacados
Películas de Ned Beatty como actor
En orden cronológico
Series de Ned Beatty como actor
En orden cronológico
Películas dirigidas por Ned Beatty
Sin información
Películas producidas por Ned Beatty
Sin información
Series dirigidas por Ned Beatty
Sin información
Ned Beatty formó parte en la producción de las siguientes series
Sin información
Compañeros de trabajo recientes de Ned Beatty
Los derechos de propiedad intelectual de las críticas corresponden a los usuarios que las han realizado y al portal Palomitacas. Si quieres o necesitas hacer uso de alguna crítica, deberás pedir permiso expreso a su autor o ponerte en contacto con nuestro servicio de soporte. Palomitacas.com no tiene ninguna relación con el director o productor de las películas / series mostradas. La información es suministrada por TMDB. El copyright del poster, carátula, trailer, fotogramas, banda sonora original (BSO), logotipo, imáneges, retratos o fotografias de cada DVD, VOD, Blu-ray, VHS , persona o Network pertenecen a las correspondientes productoras y/o distribuidoras.