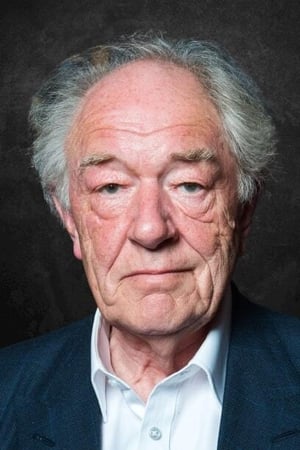 También conocido como:
Майкл Гэмбон
/
マイケル・ガンボン
/
0 usuarios marcarón a Michael Gambon como favorito.
Biografía de Michael Gambon:
¿Quién es Michael Gambon?
Sir Michael John Gambon ( born 19 October 1940) is an Irish-English actor. Regarded as one of Ireland and Britain's most distinguished actors, he is known for his work on stage and screen. Gambon started his acting career with Laurence Olivier as one of the original members of the Royal National Theatre. Over his six decade long career he's received three Olivier Awards, two Screen Actors Guild Awards, and four BAFTA Awards. In 1999 he was knighted by Queen Elizabeth II for services to drama.

Having begun his professional career in the theatre with Olivier at the National Theatre Company at the Old Vic, Gambon appeared in many productions of works by William Shakespeare such as Othello, Hamlet, Macbeth and Coriolanus. Gambon has been nominated for thirteen Olivier Awards winning three times for A Chorus of Disapproval (1985), A View from the Bridge (1987), and Man of the Moment (1990). In 1997 Gambon made his Broadway debut in David Hare's Skylight earning a Tony Award for Best Actor in a Play nomination.

Gambon made his film debut in Othello (1965). Other notable films include The Cook, the Thief, His Wife & Her Lover (1989), The Wings of the Dove (1997), The Insider (1999), Gosford Park (2001), Amazing Grace (2006), The King's Speech (2010), Quartet (2012), and Victoria & Abdul (2017). Gambon has also appeared in the Wes Anderson films The Life Aquatic with Steve Zissou (2004), and Fantastic Mr. Fox (2009). Gambon gained stardom for his role of Albus Dumbledore in the Harry Potter film series from 2004 to 2011, replacing the late Richard Harris.

For his work on television he received four BAFTA Awards for The Singing Detective (1986), Wives and Daughters (1999), Longitude (2000), and Perfect Strangers (2001). He also received two Primetime Emmy Award nominations for Path to War (2002), and Emma (2009). Other notable projects include Cranford (2007), and The Casual Vacancy (2015). In 2017 he received the Irish Film & Television Academy Lifetime Achievement Award. In 2020, he was listed at No. 28 on The Irish Times' list of Ireland's greatest film actors.

Fecha nacimiento:

1940-10-19

También conocido como:

Майкл Гэмбон

/

マイケル・ガンボン

/
Fotos de Michael Gambon
Trabajos destacados
Películas de Michael Gambon como actor
En orden cronológico
Series de Michael Gambon como actor
En orden cronológico
Películas dirigidas por Michael Gambon
Sin información
Películas producidas por Michael Gambon
Sin información
Series dirigidas por Michael Gambon
Sin información
Michael Gambon formó parte en la producción de las siguientes series
Sin información
Compañeros de trabajo recientes de Michael Gambon
Los derechos de propiedad intelectual de las críticas corresponden a los usuarios que las han realizado y al portal Palomitacas. Si quieres o necesitas hacer uso de alguna crítica, deberás pedir permiso expreso a su autor o ponerte en contacto con nuestro servicio de soporte. Palomitacas.com no tiene ninguna relación con el director o productor de las películas / series mostradas. La información es suministrada por TMDB. El copyright del poster, carátula, trailer, fotogramas, banda sonora original (BSO), logotipo, imáneges, retratos o fotografias de cada DVD, VOD, Blu-ray, VHS , persona o Network pertenecen a las correspondientes productoras y/o distribuidoras.