Reparto de El Gran Gatsby
Drama
Romance
Nueva York en la loca década de 1920. Allí vive un joven, excéntrico y misterioso millonario, cuya única preocupación evidente consiste en organizar brillantes y fastuosas fiestas. Adaptación cinematográfica de la famosa novela homónima de F. Scott Fitzgerald, realizada en un momento en que estaba en auge la llamada moda 'retro'. Dirigida por un creador de atmósferas como era Jack Clayton ("El carnaval de las tinieblas"), la película tuvo un buen recibimiento por parte del público, sobre todo por estar protagonizada por dos estrellas como eran Robert Redford y Mia Farrow.
Director
Jack Clayton
Director
Guionistas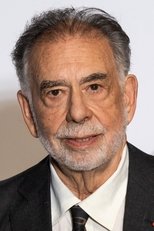 Francis Ford Coppola
Screenplay
Productores

Hank Moonjean
Associate Producer

David Merrick
Producer
Otros mienbros del equipo técnico: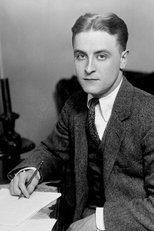 F. Scott Fitzgerald
Novel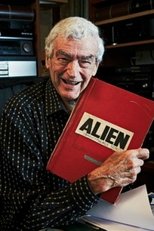 Terry Rawlings
Sound Editor

Gary Liddiard
Makeup Artist

Chic Waterson
Camera Operator

Robin Vidgeon
Assistant Camera

Irene Lamb
Additional Casting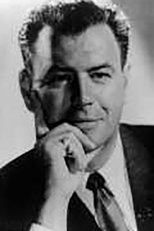 Nelson Riddle
Music Supervisor

Ramon Gow
Hairstylist
Douglas Slocombe
Director of Photography

Charles E. Parker
Makeup Artist

John Box
Production Design

Tom Priestley
Editor

Gene Rudolf
Art Direction

Ken Barker
Sound Recordist

Annabel Davis-Goff
Script Supervisor

George Richardson
Assistant Art Director

Brian Simmons
Sound Mixer

Alex Hapsas
Assistant Director

Norman I. Cohen
Production Manager

Marie Cosindas
Still Photographer

David Haylock
Aerial Director of Photography

Theoni V. Aldredge
Costume Design

Herbert F. Mulligan
Set Decoration

Robert W. Laing
Art Direction

Alan Jones
Assistant Editor

David Tringham
Assistant Director

Peter Price
Production Manager

Peter Howitt
Set Decoration
Actores y Actrices:
Patsy Kensit
Pamela Buchanan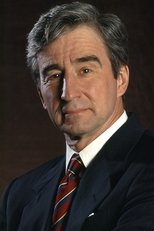 Sam Waterston
Nick Carraway
Bruce Dern
Tom Buchanan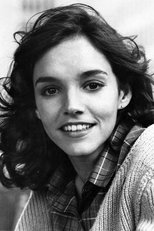 Brooke Adams
Party Guest (uncredited)
Robert Redford
Jay Gatsby
Lois Chiles
Jordan Baker
Mia Farrow
Daisy Buchanan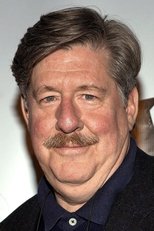 Edward Herrmann
Klipspringer
Roberts Blossom
Mr. Gatz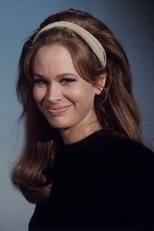 Karen Black
Myrtle Wilson
Vincent Schiavelli
Thin Man (uncredited)
Scott Wilson
George Wilson
Franklin Cover
Senator Evans (uncredited)
Regina Baff
Miss Baedeker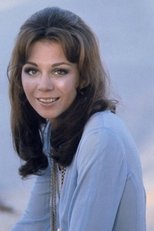 Kathryn Leigh Scott
Catherine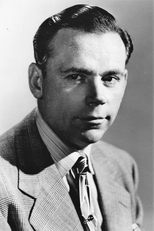 Tom Ewell
Mourner (uncredited)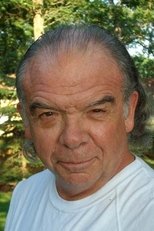 John Franchi
Photographer (uncredited)

Sammy Smith
Comic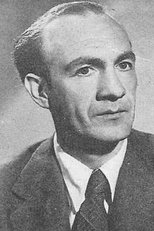 Elliott Sullivan
Wilson's Friend

Paul Tamarin
Mr. McKee

Beth Porter
Mrs. McKee
Mildred Shay
Party Guest (uncredited)

James Berwick
Reverend (uncredited)
Norman Chancer
Detective at Pool

Bob Sherman
Detective at Pool

Jerry Mayer
New York Journal Reporter (uncredited)
Howard Da Silva
Meyer Wolfsheim

Arthur Hughes
Dog Vendor

Ramon Gordon
Party Guest (uncredited)

Nick Lucas
Singer (uncredited)

Marjorie Wildes
Pamela's Nurse

Duncan Inches
Party Staffer (uncredited)

Janet Arters
A Twin at Gatsby Party

Louise Arters
A Twin at Gatsby Party

Blain Fairman
Policeman

John Devlin
Gatsby's Bodyguard
Los derechos de propiedad intelectual de las críticas corresponden a los usuarios que las han realizado y al portal Palomitacas. Si quieres o necesitas hacer uso de alguna crítica, deberás pedir permiso expreso a su autor o ponerte en contacto con nuestro servicio de soporte. Palomitacas.com no tiene ninguna relación con el director o productor de la serie. El copyright del poster, carátula, trailer, fotogramas, banda sonora original (BSO), logotipo, imáneges o fotografias de cada DVD, VOD, Blu-ray, VHS o Network pertenecen a las correspondientes productoras y/o distribuidoras.