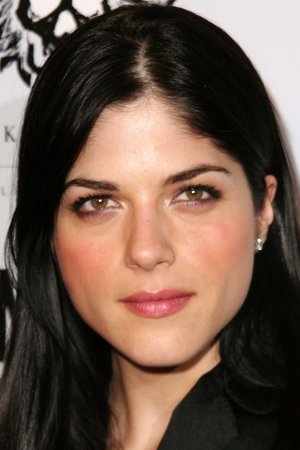 También conocida como:
Σέλμα Μπλερ
/
셀마 블레어
/
0 usuarios marcarón a Selma Blair como favorita.
Biografía de Selma Blair:
¿Quién es Selma Blair?
​Selma Blair Beitner is an American actress. She's known for her roles in the comedies Legally Blonde (2001) and The Sweetest Thing (2002), and achieved international fame with her portrayal of Liz Sherman in the big-budget fantasy films Hellboy (2004) and Hellboy II: The Golden Army (2008).

After training at the Stella Adler Conservatory of Acting, Blair began acting in the mid-90s. Blair began her career with small roles and guest roles in various television series. Blair appeared with co-stars Sarah Michelle Gellar, and Ryan Phillippe in the 1999 film Cruel Intentions, for which Blair won an MTV Movie Award for Best Kiss - Lesbian Kiss between Blair and co-star Gellar.

She went on to star as Zoe Bean in two seasons of TV series Zoe, Duncan, Jack and Jane (1999-2000), She rejoined actress Reese Witherspoon in the comedy film Legally Blonde (2001). She also starred opposite Cameron Diaz and Christina Applegate in The Sweetest Thing and in two independent films that garnered her much critical acclaim: Dana Lustig's Kill Me Later and Todd Solondz's controversial Storytelling, and one of her most recognized roles, Liz Sherman in Hellboy (2004) and its successful sequel released in 2008, Hellboy II: The Golden Army, based on the popular comic.

Her films include The Deal, The Big Empty, and Ed Burn's Purple Violets. Her other notable film credits include Highway (2002), A Guy Thing (2003), A Dirty Shame (2004), The Fog (2005), WΔZ (2007), Feast of Love (2007), The Poker House (2008), Dark Horse (2011), In Their Skin (2012), Ordinary World  (2016), Mothers and Daughters (2016), Mom and Dad (2017), After (2019) and A Dark Foe (2020).

She starred opposite Molly Shannon in the TV series Kath & Kim, based on the Australian television series of the same name. She also starred as Kate Wales on the sitcom Anger Management (2012–2014); and as Kris Jenner in the first season of the FX drama series American Crime Story (2016). In 2010, Blair narrated the audiobook The Diary of Anne Frank, earning a nomination for the Grammy Award for Best Spoken Word Album for Children.

She can also be seen in the My Friend Steve 1998 music video Charmed. Her stage work includes the role of Kayleen in Rajiv Joseph's Gruesome Playground Injuries, which had its world premiere at Houston's Alley Theatre in October 2009.

In October 2018, Blair revealed that she had been diagnosed with multiple sclerosis in August of that year.

Fecha nacimiento:

1972-06-23

También conocida como:

Σέλμα Μπλερ

/

셀마 블레어

/
Fotos de Selma Blair
Trabajos destacados
Películas de Selma Blair como actriz
En orden cronológico
Series de Selma Blair como actriz
En orden cronológico
Películas dirigidas por Selma Blair
Sin información
Películas producidas por Selma Blair
Sin información
Series dirigidas por Selma Blair
Sin información
Selma Blair formó parte en la producción de las siguientes series
Sin información
Los derechos de propiedad intelectual de las críticas corresponden a los usuarios que las han realizado y al portal Palomitacas. Si quieres o necesitas hacer uso de alguna crítica, deberás pedir permiso expreso a su autor o ponerte en contacto con nuestro servicio de soporte. Palomitacas.com no tiene ninguna relación con el director o productor de las películas / series mostradas. La información es suministrada por TMDB. El copyright del poster, carátula, trailer, fotogramas, banda sonora original (BSO), logotipo, imáneges, retratos o fotografias de cada DVD, VOD, Blu-ray, VHS , persona o Network pertenecen a las correspondientes productoras y/o distribuidoras.