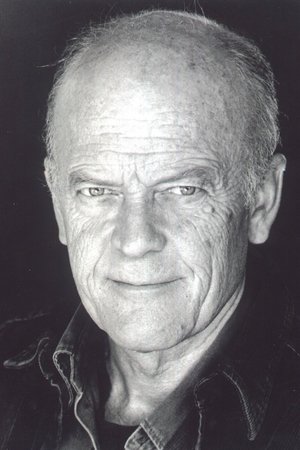 También conocido como:
Майкл Бирн
/
0 usuarios marcarón a Michael Byrne como favorito.
Biografía de Michael Byrne:
¿Quién es Michael Byrne?
Byrne was born in London, England. He has sometimes been cast in Nazimilitary roles such as Colonel Vogel in Indiana Jones and the Last Crusade, Major Schroeder in Force 10 from Navarone, Reinhard Beck in The Scarlet and the Black, General Olbricht in The Plot to Kill Hitler and Obergruppenführer Odilo Globocnik in the BBC radio dramatisation of the novel Fatherland by Robert Harris. Also seen as the aged but fanatical SS General Neurath in "Outpost 2 - Black Sun", former concentration camp commandant and involved in the Nazis's sinister reality-shifting experiments. Byrne appeared as a Jewish concentration camp survivor who is instrumental in the capture of a Nazi war criminal (played by Ian McKellen) in the film Apt Pupil. He is also familiar to audiences as Smythe, a soldier who attempts to rape William Wallace's wife and first inspires Wallace to seek independence from England in the film Braveheart. His other film credits include The Eagle Has Landed, A Bridge Too Far, The Medusa Touch, The Saint, Tomorrow Never Dies, The Good Father, The Sum of All Fears, Gangs of New York and Harry Potter and the Deathly Hallows Part 1. On television, he has appeared in Z-Cars, Secret Army, Tales of the Unexpected, The Professionals, The Devil's Crown,Smiley's People, Yes, Prime Minister, Lord Mountbatten - the Last Viceroy, Between The Lines, Sharpe, The Mists of Avalon, Waking the Dead, The Body Farm, Honest, Hamish Macbeth, and Casualty. From April 2008 to January 2010, Michael starred in Coronation Street, as Ted Page, Gail Platt's long lost father and the ex-lover of Audrey Roberts. It is not known whether he will return to the show. Byrne appeared in State of Play at the Edinburgh Festival written by Zia Trench. He played Romeo to Siân Phillips' Juliet at the Bristol Old Vic. Father of actress Allie Byrne.

Fecha nacimiento:

1943-11-07

También conocido como:

Майкл Бирн

/
Fotos de Michael Byrne
Trabajos destacados
Películas de Michael Byrne como actor
En orden cronológico
Series de Michael Byrne como actor
En orden cronológico
Películas dirigidas por Michael Byrne
Sin información
Películas producidas por Michael Byrne
Sin información
Series dirigidas por Michael Byrne
Sin información
Michael Byrne formó parte en la producción de las siguientes series
Sin información
Compañeros de trabajo recientes de Michael Byrne
Los derechos de propiedad intelectual de las críticas corresponden a los usuarios que las han realizado y al portal Palomitacas. Si quieres o necesitas hacer uso de alguna crítica, deberás pedir permiso expreso a su autor o ponerte en contacto con nuestro servicio de soporte. Palomitacas.com no tiene ninguna relación con el director o productor de las películas / series mostradas. La información es suministrada por TMDB. El copyright del poster, carátula, trailer, fotogramas, banda sonora original (BSO), logotipo, imáneges, retratos o fotografias de cada DVD, VOD, Blu-ray, VHS , persona o Network pertenecen a las correspondientes productoras y/o distribuidoras.