Reparto de Elegidos para la gloria
Drama
Historia
Aventura
El libro de Tom Wolfe sobre la historia del programa espacial de los Estados Unidos, se lee como si fuera una novela, y la película mantiene esa misma emocionante apariencia de ficción. Hace un recorrido desde la rotura de la barrera del sonido por Chuck Yeager en la base de la Fuerza Aérea de Edwards hasta los 7 astronautas seleccionados para el programa Mercurio, el primer proyecto de los Estados Unidos para enviar personas al espacio. Muestra que nadie tenía ni idea de cómo desarrollar un programa espacial o cual era la forma de seleccionar a las personas que debían participar en ella. Emocionante, divertido y encantador, todo a la vez.
Director
Philip Kaufman
Director
Guionistas
Philip Kaufman
Screenplay
Productores

James D. Brubaker
Executive Producer
Irwin Winkler
Producer
Robert Chartoff
Producer
Sonido

Mark Berger
Sound Re-Recording Mixer

Pat Jackson
Sound Effects Editor

Richard Hymns
Sound Effects Editor

Tim Holland
Sound Effects Editor

John Benson
Sound Effects Editor
Randy Thom
Sound Re-Recording Mixer

Todd Boekelheide
Sound Re-Recording Mixer

Karen G. Wilson
Sound Effects Editor

David MacMillan
Production Sound Mixer

Jay Boekelheide
Supervising Sound Editor

Thomas Scott
Sound Re-Recording Mixer

Andy Wiskes
Sound Re-Recording Mixer
Banda sonora (BSO)
Bill Conti
Original Music Composer
Otros mienbros del equipo técnico:
Buddy Joe Hooker
Stunt Coordinator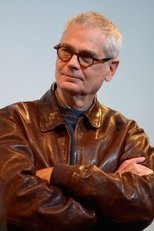 Caleb Deschanel
Director of Photography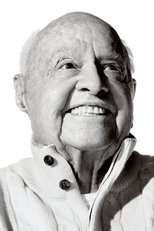 Lynn Stalmaster
Casting

Tom Rolf
Editor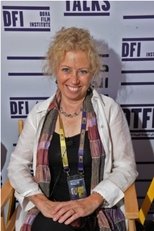 Lisa Fruchtman
Editor

Ted Churchill
Steadicam Operator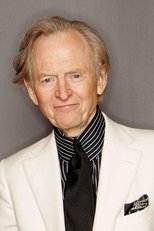 Tom Wolfe
Novel

Peter R. Romero
Art Direction

George R. Nelson
Set Decoration

W. Stewart Campbell
Art Direction

Douglas Stewart
Editor

Pat Grover
Hairstylist

Geoffrey Kirkland
Production Design

Harry Mathias
Steadicam Operator

Karen Bradley
Makeup Artist

Ken Pepiot
Special Effects Supervisor

Richard Lawrence
Art Direction

Yvonne Curry
Makeup Artist

Bruce Geller
Hairstylist

Catherine Childers
Hairstylist

Alice Tompkins
Script Supervisor

Glenn Farr
Editor

Stephen A. Rotter
Editor

Jim Poynter
Set Decoration
Actores y Actrices:
Jeff Goldblum
NASA Recruiter
Scott Glenn
Alan Shepard
Dennis Quaid
Gordon Cooper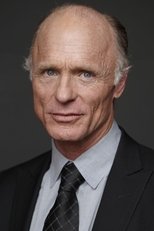 Ed Harris
John Glenn
Barbara Hershey
Glennis Yeager
Mimi Sarkisian
New Mexico Nurse in Lobby (uncredited)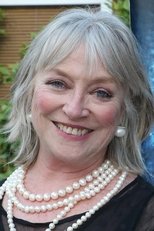 Veronica Cartwright
Betty Grissom
Lance Henriksen
Wally Schirra
Harry Shearer
NASA Recruiter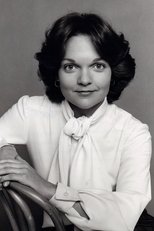 Pamela Reed
Trudy Cooper
Kathy Baker
Louise Shepard
Fred Ward
Gus Grissom
William Russ
Slick Goodlin
Royal Dano
Minister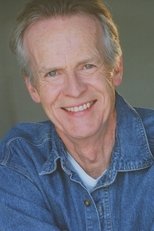 David Clennon
Liaison Man
David Gulpilil
Aborigine
Mary Jo Deschanel
Annie Glenn
O-Lan Jones
Girl at Pancho's
Donald Moffat
Lyndon B. Johnson
John Dehner
Henry Luce
Scott Wilson
Scott Crossfield
Sam Shepard
Chuck Yeager
Scott Paulin
Deke Slayton
Charles Frank
Scott Carpenter
John P. Ryan
Head of Program
Levon Helm
Jack Ridley / Narrator

Kaaren Lee
Young Widow
Jim Haynie
Air Force Major
Darryl Henriques
Life Reporter
Edward Anhalt
Grand Designer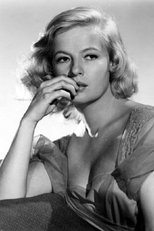 Kim Stanley
Pancho Barnes

Michael Pritchard
Texan

Tom Dahlgren
Bell Aircraft Executive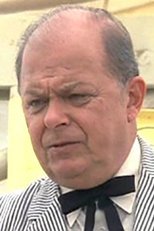 Scott Beach
Chief Scientist

Susan Kase
Rene Carpenter
Mary Apick
Woman Reporter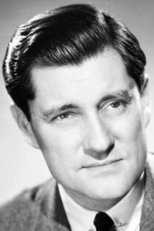 Eric Sevareid
Himself
Chuck Yeager
Fred

Erik Bergmann
Eddie Hodges

Ed Holmes
The Permanent Press Corps

Drew Letchworth
The Permanent Press Corps

Robert Elross
Review Board President

Christopher P. Beale
The Permanent Press Corps

Robert Beer
Dwight D. Eisenhower

Drew Eshelman
Assistant Scientist

Mickey Crocker
Marge Slayton

Mittie Smith
Jo Schirra

Anthony Munoz
Gonzales
William Hall
The Permanent Press Corps

Jack Bruno Tate
The Permanent Press Corps

Peggy Davis
Sally Rand

Jane Dornacker
Nurse Murch

Ed Corbett
Texan

Richard Dupell
The Permanent Press Corps

James Brady
Aide to Lyndon B. Johnson

Maureen Coyne
Waitress

John Lion
Bell Aircraft Executive

Robert J. Geary
Game Show M.C.

Royce Grones
1st X-1 Pilot

Anthony Wallis
Australian Driver

Frankie Di
Cocoa Beach Girl

Mark Todd
Astronaut Trainee

Katherine Conklin
Woman TV Reporter

Sandy Kronemeyer
Cocoa Beach Girl

Allen Gebhardt
Astronaut Trainee

John X. Heart
The Permanent Press Corps
Los derechos de propiedad intelectual de las críticas corresponden a los usuarios que las han realizado y al portal Palomitacas. Si quieres o necesitas hacer uso de alguna crítica, deberás pedir permiso expreso a su autor o ponerte en contacto con nuestro servicio de soporte. Palomitacas.com no tiene ninguna relación con el director o productor de la serie. El copyright del poster, carátula, trailer, fotogramas, banda sonora original (BSO), logotipo, imáneges o fotografias de cada DVD, VOD, Blu-ray, VHS o Network pertenecen a las correspondientes productoras y/o distribuidoras.