Long Time Dead (Muertos del pasado)
Reparto de Long Time Dead (Muertos del pasado)
Terror
Suspense
Londres, 2001. Un grupo de estudiantes en una fiesta se desafían mutuamente a jugar con una oüija. Lo que empieza como una broma se convierte enseguida en una experiencia inquietante: el vaso deletrea el mensaje "todos mueren". Liam es el que peor se lo toma; sale huyendo de la habitación y se refugia en el tejado. Su novia Annie consigue calmarle un poco y luego le deja para ir a buscar su inhalador. Un momento después Liam ve el cuerpo achicharrado de Annie que rompe el techo de cristal y va a estrellarse contra el suelo del salón donde estaban celebrando la fiesta. Destrozados por lo sucedido, Liam y sus amigos se retiran para descansar. A media noche los despierta Webster. Ha descubierto algo en el video que grabaron en la fiesta: una visión aterradora de Annie huyendo de algo, perseguida por una sombra de la que apenas se distingue nada...
Director

Marcus Adams
Director
Guionistas

Chris Baker
Screenplay

Eitan Arrusi
Screenplay

Andy Day
Screenplay
Productores
Tim Bevan
Executive Producer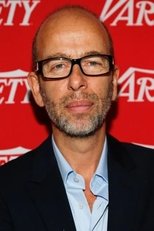 Eric Fellner
Executive Producer

James Gay-Rees
Producer
Efectos visuales

Martin Hobbs
Visual Effects Producer
Sonido

Tim Alban
Sound Re-Recording Mixer

Srđan Kurpjel
Sound Effects Editor

Simon Gershon
Supervising Sound Editor
Banda sonora (BSO)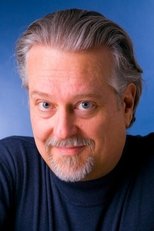 Don Davis
Original Music Composer
Allan Jenkins
Music Editor
Otros mienbros del equipo técnico: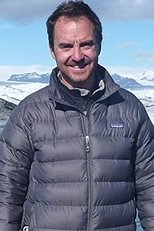 George Cottle
Stunt Double

Michael Blakey
Music Producer

Joe Geary
Assistant Director
Lucia Zucchetti
Editor
Andy Pryor
Casting

Mark Berrow
Musician

Elizabeth West
Script Supervisor

Benjamin Greenacre
Location Manager

John Miles
Production Accountant

Natascha Wharton
Co-Producer

Nick Angel
Music Supervisor

Shaun Cobley
Clapper Loader

Rachael Prior
Story Editor

Tom Delmar
Stunt Coordinator

James Gay-Rees
Story

Julie Dunne
Additional Casting

Marshall Leviten
Production Coordinator

Daniel Bronzite
Screenstory

Daniel Bronzite
Story

Sam Stokes
Art Direction

Alison Riva
Production Design

Jane Tomblin
Art Direction

Riky Ash
Stunts

Georgina Napier
Wardrobe Assistant

Nigel Egerton
Assistant Costume Designer

Anne Lavender-Jones
Costume Standby

Nic Morris
Director of Photography

Dion M. Casey
Steadicam Operator

Pani Scott
First Assistant Editor

Renata Gilbert
Makeup Artist

James Andrews
ADR Recordist

Pamela Blundell
Costume Design

Carn Burton
Location Scout

Jane Bevans
Hairstylist

Jill Conway
Key Hair Stylist

Jill Conway
Key Makeup Artist

Guy Bostock
Picture Car Coordinator

Eamonn Fitzgerald
Electrician

Erik Lundborg
Orchestrator

Douglas Larmour
Digital Compositors

Steve Wiseman
Special Effects Supervisor

Douglas Ingram
Storyboard Artist

Tom Maslen
Key Grip

Orlagh Collins
Assistant Production Coordinator

Michael Elson
Head of Production

Hilary Wyatt
Supervising Dialogue Editor

David J. Brown
Special Effects Technician

Spencer Dodd
Floor Runner
Mairi Bett
Line Producer

Michelle Wright
Executive In Charge Of Production

Jonathan Finn
Co-Producer

Marcus Adams
Story

Giles Keyte
Still Photographer

Brian Best
Makeup Effects

Richard Welsh
Dolby Consultant

Garry Moore
Standby Carpenter

Norman Smith
Gaffer
Actores y Actrices: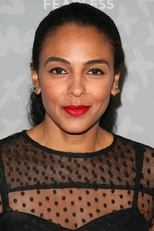 Marsha Thomason
Lucy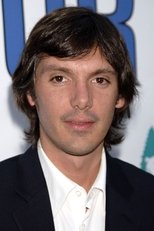 Lukas Haas
Webster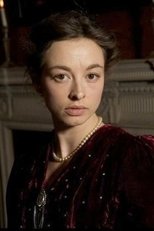 Lara Belmont
Stella
Joe Absolom
Rob
Michael Feast
Paul Brennan
Tom Bell
Becker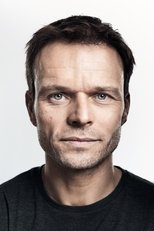 Alec Newman
Liam
Derek Lea
Guard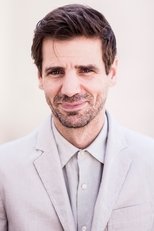 Mel Raido
Joe
Melanie Gutteridge
Annie
Tameka Empson
Girl Student

Peter Gevisser
Lucy's Neighbour
Cyril Nri
Dr. Wilson
James Hillier
Spencer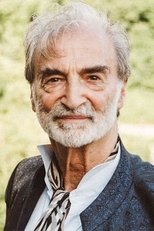 Nicolas Chagrin
Dr. Hall (uncredited)

Olivia Caffrey
Seance Woman 3

Tony Lee
Guard

Pete Valente
Djinn

Virginia Fanshawe
Seance Woman 1

Anita Kelsey
Seance Woman 2

Rodney Hart
Seance Man 1

Mark Barratt
Seance Man 2

Joel Pitts
Young Liam
Los derechos de propiedad intelectual de las críticas corresponden a los usuarios que las han realizado y al portal Palomitacas. Si quieres o necesitas hacer uso de alguna crítica, deberás pedir permiso expreso a su autor o ponerte en contacto con nuestro servicio de soporte. Palomitacas.com no tiene ninguna relación con el director o productor de la serie. El copyright del poster, carátula, trailer, fotogramas, banda sonora original (BSO), logotipo, imáneges o fotografias de cada DVD, VOD, Blu-ray, VHS o Network pertenecen a las correspondientes productoras y/o distribuidoras.