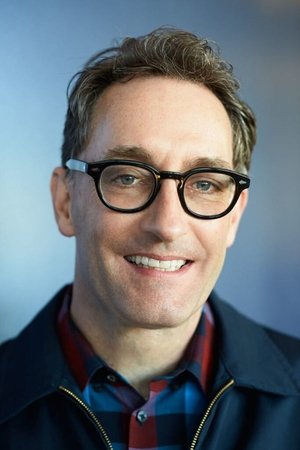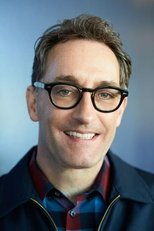 También conocido como:
Tom Kenney
/
Thomas J. Kenny
/
Tom J. Kenny
/
Tomcat Kenny
/
توم كيني
/
0 usuarios marcarón a Tom Kenny como favorito.
Biografía de Tom Kenny:
¿Quién es Tom Kenny?
Thomas James "Tom" Kenny (born July 13, 1962) is an American actor and comedian, known for his long-running-role as SpongeBob SquarePants in the television series of the same name, as well as the live-action character Patchy the Pirate, Gary the Snail and the French narrator based on Jacques Cousteau. His other voice acting roles include the Narrator and Mayor in the Powerpuff Girls, Heffer in Rocko's Modern Life, Dog in CatDog, Ice King in Adventure Time and Spryo in the Spyro the Dragon video game series. Aside from voice acting, Kenny also starred in the short-lived Fox sketch show The Edge and was a cast member of the HBO sketch comedy program Mr. Show, where he worked with Jill Talley, whom he subsequently married. He also hosted Friday Night Videos on NBC for one year in 1983, and Funday Night at the Movies on TCM in 2007.

Fecha nacimiento:

1962-07-13

También conocido como:

Tom Kenney

/

Thomas J. Kenny

/

Tom J. Kenny

/

Tomcat Kenny

/

توم كيني

/
Fotos de Tom Kenny
Películas de Tom Kenny como actor
En orden cronológico
Series de Tom Kenny como actor
En orden cronológico
Películas dirigidas por Tom Kenny
Sin información
Películas producidas por Tom Kenny
Sin información
Series dirigidas por Tom Kenny
Sin información
Tom Kenny formó parte en la producción de las siguientes series
Sin información
Los derechos de propiedad intelectual de las críticas corresponden a los usuarios que las han realizado y al portal Palomitacas. Si quieres o necesitas hacer uso de alguna crítica, deberás pedir permiso expreso a su autor o ponerte en contacto con nuestro servicio de soporte. Palomitacas.com no tiene ninguna relación con el director o productor de las películas / series mostradas. La información es suministrada por TMDB. El copyright del poster, carátula, trailer, fotogramas, banda sonora original (BSO), logotipo, imáneges, retratos o fotografias de cada DVD, VOD, Blu-ray, VHS , persona o Network pertenecen a las correspondientes productoras y/o distribuidoras.
Si has encontrado un problema de información, ya sean fechas, imágenes, reparto, faltas ortográficas, contenido duplicado, erroneo o inapropiado, puedes reportarlo, corregirlo tu mismo o esperar a que lo corrijamos nosotros o algún otro usuario.
Palomitacas utiliza la base de datos pública TMDB ( themoviedb.org ) para obtener toda la información básica referente a películas y series. TMDB es una base de datos global mantenida y actualizada por usuarios de todo el mundo.
¿Puedo corregir o añadir contenido?
Si, si deseas colaborar, añadir series / películas que falten o corregir cualquier tipo de información, podrás hacerlo creando una cuenta en TMDB.
¿Cuanto tardan en actualizarse los contenidos corregidos o nuevos?
Normalmente en unas horas se replican todas las modificaciones realizadas en TMDB a Palomitacas.com, en el peor de los casos tardará entre 24-48h .
¿Es dificil añadir contenido?
No!, añadir o corregir contenido es tan sencillo como seguir los pasos y rellenar los formularios con la información oficial. Lo más importante a la hora de añadir o editar contenido es introducir siempre información oficial y ceñirse a la guia de TMDB si se tienen dudas.
Solo quiero que alguien añada o corrija el problema que he encontrado.
En este caso puedes buscar la película o serie con el error en TMDB y reportar allí el fallo que has encontrado, así ayudarás a que se solucione en seguida. Otra opción es esperar sin hacer nada y eventualmente alguién dará con el error y lo solucionará. Si es algo muy grave que requiera revisión inmediata puedes contactarnos mediante el formulario de feedback para que le echemos un vistazo.
Si colaboras activamente añadiendo, editando o corrigiendo entradas en TMDB, puedes conseguir TAG de 'Colaborador' en Palomitacas.