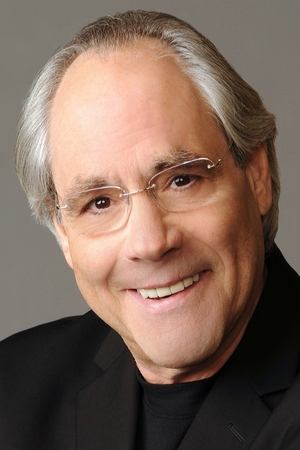 0 usuarios marcarón a Robert Klein como favorito.
Biografía de Robert Klein:
¿Quién es Robert Klein?
Robert Klein (born February 8, 1942) is an American stand-up comedian, singer, and actor. He is known for his appearances on stage and screen. He has released four standup comedy specials including, A Child of the 50s (1973), Mind Over Matter (1974), New Teeth (1975), and Let's Not Make Love (1990). The first two albums received Grammy Award for Best Comedy Album nominations. Klein hosted Saturday Night Live in its first season in 1975 and again in 1978. Klein made his Broadway debut in the 1966 production of The Apple Tree opposite Alan Alda. He earned a Tony Award for Best Actor in a Musical nomination for his performance in Neil Simon's musical comedy They're Playing Our Song (1979).

He is known for his film roles in The Owl and the Pussycat (1970), Mixed Nuts (1994), One Fine Day (1996), Primary Colors (1998), Two Weeks Notice (2002), How to Lose a Guy in 10 Days (2003), and Reign Over Me (2007). He is also known for his recurring television roles in Law & Order: SVU (2009-2012), The Good Wife (2013-2014), Madam Secretary (2014), Will & Grace (2018-2019). He has received two Primetime Emmy Award nominations for his specials, Child in his 50's (2001), and Unfair and Unbalanced (2010). He was profiled in the Starz documentary Robert Klein Still Can't Stop His Leg (2016).

Fecha nacimiento:

1942-02-08
Fotos de Robert Klein
Trabajos destacados
Películas de Robert Klein como actor
En orden cronológico
Series de Robert Klein como actor
En orden cronológico
Películas dirigidas por Robert Klein
Sin información
Películas producidas por Robert Klein
En orden cronológico
Series dirigidas por Robert Klein
Sin información
Robert Klein formó parte en la producción de las siguientes series
Sin información
Compañeros de trabajo recientes de Robert Klein
Los derechos de propiedad intelectual de las críticas corresponden a los usuarios que las han realizado y al portal Palomitacas. Si quieres o necesitas hacer uso de alguna crítica, deberás pedir permiso expreso a su autor o ponerte en contacto con nuestro servicio de soporte. Palomitacas.com no tiene ninguna relación con el director o productor de las películas / series mostradas. La información es suministrada por TMDB. El copyright del poster, carátula, trailer, fotogramas, banda sonora original (BSO), logotipo, imáneges, retratos o fotografias de cada DVD, VOD, Blu-ray, VHS , persona o Network pertenecen a las correspondientes productoras y/o distribuidoras.