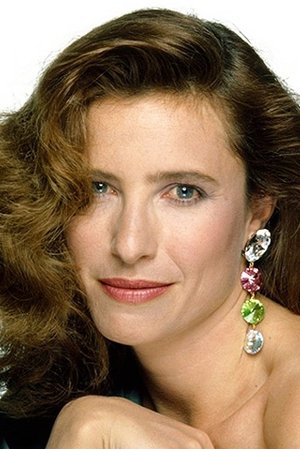 0 usuarios marcarón a Mimi Rogers como favorita.
Biografía de Mimi Rogers:
¿Quién es Mimi Rogers?
Miriam 'Mimi' Rogers (née Spickler; born January 27, 1956) is an American actress and competitive poker player. Her notable film roles are Gung Ho (1986), Someone to Watch Over Me (1987), Desperate Hours (1990), and Full Body Massage (1995). She garnered the greatest acclaim of her career for her role in the religious drama The Rapture (1991), with critic Robin Wood declaring that she "gave one of the greatest performances in the history of the Hollywood cinema."

Rogers has since appeared in Reflections on a Crime (1994), The Mirror Has Two Faces (1996), Austin Powers: International Man of Mystery (1997), Lost in Space (1998), Ginger Snaps (2000), The Door in the Floor (2004), and For a Good Time, Call... (2012).

Her extensive work in television includes Paper Dolls (1984), Weapons of Mass Distraction (1997), The Loop (2006–2007), and recurring roles on The X-Files (1998–1999), Two and a Half Men (2011–2015), Wilfred (2014), Mad Men (2015), Bosch (2014–2021), and Bosch: Legacy (2022).

Fecha nacimiento:

1956-01-27
Fotos de Mimi Rogers
Trabajos destacados
Películas de Mimi Rogers como actriz
En orden cronológico
Series de Mimi Rogers como actriz
En orden cronológico
Películas dirigidas por Mimi Rogers
Sin información
Películas producidas por Mimi Rogers
En orden cronológico
Series dirigidas por Mimi Rogers
Sin información
Mimi Rogers formó parte en la producción de las siguientes series
Sin información
Compañeros de trabajo recientes de Mimi Rogers
Los derechos de propiedad intelectual de las críticas corresponden a los usuarios que las han realizado y al portal Palomitacas. Si quieres o necesitas hacer uso de alguna crítica, deberás pedir permiso expreso a su autor o ponerte en contacto con nuestro servicio de soporte. Palomitacas.com no tiene ninguna relación con el director o productor de las películas / series mostradas. La información es suministrada por TMDB. El copyright del poster, carátula, trailer, fotogramas, banda sonora original (BSO), logotipo, imáneges, retratos o fotografias de cada DVD, VOD, Blu-ray, VHS , persona o Network pertenecen a las correspondientes productoras y/o distribuidoras.