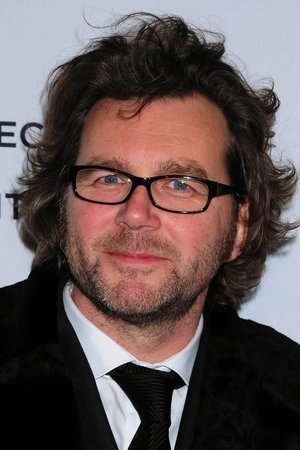 0 usuarios marcarón a Kirk Jones como favorito.
Biografía de Kirk Jones:
¿Quién es Kirk Jones?
Kirk Jones (b. Nov 31, 1964 in Bristol, England) is an English film director and screenwriter.

Kirk Jones grew up in Long Ashton, Bristol and attended Newport Film School from 1985–87, specializing in directing drama and television commercials. He graduated in 1987 after winning a National Student Film award and started to work for a London based production company as a production runner and later as assistant film editor.

Whilst working in the cutting room, he continued to write and direct his own films and, after collecting a Silver award at the Creative Circle Awards for his Mercedes commercial in 1990, he was invited to join Xenium Productions as a director.

His Absolute Vodka film, which he wrote and directed was awarded a Silver in 1991 and Kirk began directing commercials full time in London and Europe, working for agencies including Saatchi & Saatchi, Bartle, Bogle and Hegarty and Mother.

Kirk's producer, Glynis Murray set up Tomboy Films in 1991 and he joined her soon after. Awards at NABS in '94 and a Silver at the Creative Circle Awards followed and Kirk continued to direct commercials for clients including The National Lottery, National Westminster Bank, Reebok, & HSBC.

His campaign for Heinz won a Silver Lion at Cannes in '96 (Best Campaign) and his Reebok campaign won awards at both The Creative Circle and the British TV Advertising Awards in '98.

Kirk was nominated for a BAFTA as 'Best Newcomer' in 1999 for his first feature film WAKING NED, which he both wrote and directed.

Proportionate to budget Waking Ned was the second highest grossing film in the world that year (behind 'The Blairwitch Project') and won awards in the U.S and Europe. These included: New York Comedy Film Festival for Best Feature, Grand Jury and Critics Prize for Best Feature at Comedy d'Alp in France and Audience Award for Best Feature at Paris Film Festival.

In 2004 Kirk directed his second feature film NANNY MCPHEE for 'Working Title' and 'Universal Pictures'. Starring Emma Thompson and Colin Firth, it was a top ten highest grossing film in the UK with $30m and took $135m worldwide.

In 2008 Kirk wrote and directed his third film EVERYBODY'S FINE. Starring Robert De Niro, Drew Barrymore, Kate Beckinsale and Sam Rockwell, it is an adaptation of an Italian film and was released through Miramax 2009 and Disney worldwide in 2010.

Fecha nacimiento:

1963-11-30
Fotos de Kirk Jones
Trabajos destacados
Películas de Kirk Jones como actor
Sin información
Series de Kirk Jones como actor
En orden cronológico
Películas dirigidas por Kirk Jones
En orden cronológico
Películas producidas por Kirk Jones
Sin información
Series dirigidas por Kirk Jones
Sin información
Kirk Jones formó parte en la producción de las siguientes series
Sin información
Compañeros de trabajo recientes de Kirk Jones
Los derechos de propiedad intelectual de las críticas corresponden a los usuarios que las han realizado y al portal Palomitacas. Si quieres o necesitas hacer uso de alguna crítica, deberás pedir permiso expreso a su autor o ponerte en contacto con nuestro servicio de soporte. Palomitacas.com no tiene ninguna relación con el director o productor de las películas / series mostradas. La información es suministrada por TMDB. El copyright del poster, carátula, trailer, fotogramas, banda sonora original (BSO), logotipo, imáneges, retratos o fotografias de cada DVD, VOD, Blu-ray, VHS , persona o Network pertenecen a las correspondientes productoras y/o distribuidoras.