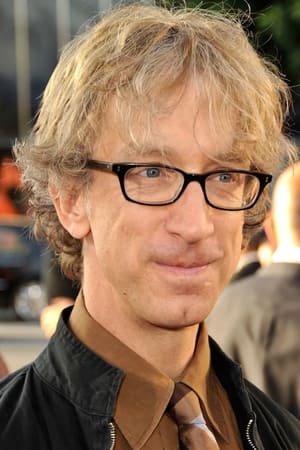 0 usuarios marcarón a Andy Dick como favorito.
Biografía de Andy Dick:
¿Quién es Andy Dick?
From Wikipedia, the free encyclopedia. Andrew Ryan "Andy" Dick (born December 21, 1965) is an American comedian, actor, musician and television/film producer. Dick became well known for his sensationalistic and controversial behavior related to drug and alcohol abuse. His first regular television role was on the short-lived but highly influential Ben Stiller Show. In the mid-1990s, he had a long-running stint on NBC's NewsRadio. He briefly had his own program, The Andy Dick Show on MTV, and he is also noted for his outlandish behavior from a number of Comedy Central Roasts. Description above from the Wikipedia article Andy Dick, licensed under CC-BY-SA, full list of contributors on Wikipedia .
Fotos de Andy Dick
Trabajos destacados
Películas de Andy Dick como actor
En orden cronológico
Series de Andy Dick como actor
En orden cronológico
Películas dirigidas por Andy Dick
En orden cronológico
Películas producidas por Andy Dick
Sin información
Series dirigidas por Andy Dick
Sin información
Andy Dick formó parte en la producción de las siguientes series
Sin información
Compañeros de trabajo recientes de Andy Dick
Los derechos de propiedad intelectual de las críticas corresponden a los usuarios que las han realizado y al portal Palomitacas. Si quieres o necesitas hacer uso de alguna crítica, deberás pedir permiso expreso a su autor o ponerte en contacto con nuestro servicio de soporte. Palomitacas.com no tiene ninguna relación con el director o productor de las películas / series mostradas. La información es suministrada por TMDB. El copyright del poster, carátula, trailer, fotogramas, banda sonora original (BSO), logotipo, imáneges, retratos o fotografias de cada DVD, VOD, Blu-ray, VHS , persona o Network pertenecen a las correspondientes productoras y/o distribuidoras.