Episodios de la cuarta temporada de The District
Necesitarás aproximadamente 16 horas para ver toda la temporada.
Sinópsis Temporada:
Temporada 4 de The District, todos los capítulos, resumenes, fechas de emisión, información y críticas de usuarios.
Cómo ver esta temporada
Estrellas invitadas esta temporada

Jaclyn Smith
Vanessa Cavanaugh

Ken Marshall
Bartender

Vanessa Bell Calloway
Gwen Hendrix

Joseph C. Phillips
Mayor Morgan Douglas

Richard Burgi
Captain Vincent Hunter

Wayne Duvall
Sgt. Phil Brander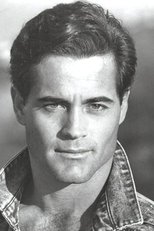 Jim Fitzpatrick
Captain Weston Buell

Krysten Leigh Jones
Tanya
Reparto principal

Craig T. Nelson
Chief Jack Mannion

Jonathan LaPaglia
Detective Kevin Debreno

Roger Aaron Brown
Deputy Chief Joe Noland

Sean Patrick Thomas
Det. Temple Page

Elizabeth Marvel
Off. Nancy Parras
Crear foro
Los derechos de propiedad intelectual de las críticas corresponden a los usuarios que las han realizado y al portal Palomitacas. Si quieres o necesitas hacer uso de alguna crítica, deberás pedir permiso expreso a su autor o ponerte en contacto con nuestro servicio de soporte. Palomitacas.com no tiene ninguna relación con el director o productor de la serie. El copyright del poster, carátula, trailer, fotogramas, banda sonora original (BSO), logotipo, imáneges o fotografias de cada DVD, VOD, Blu-ray, VHS o Network pertenecen a las correspondientes productoras y/o distribuidoras.