Reparto de The Glorias
Drama
Gloria Steinem fue una de las figuras iconicas del movimiento revolucionario por la igualdad, destacando desde su primera experiencia de activismo social entre las mujeres de la India, pasando por su trabajo como periodista en la década de los 60, hasta la histórica Conferencia Nacional de la Mujer de 1977. Así, formó un camino que le permitió escuchar y conectarse profundamente con la gente, entendiendo su contexto y permitiéndole formar parte de un movimiento que cambiaría el mundo.
Director
Julie Taymor
Director
Guionistas
Julie Taymor
Screenplay
Sarah Ruhl
Screenplay
Productores
Julie Taymor
Producer

Mickey Liddell
Executive Producer

Lynn Hendee
Producer
Gloria Steinem
Executive Producer

Regina K. Scully
Executive Producer

Pete Shilaimon
Executive Producer

David Kern
Executive Producer

Amy Richards
Executive Producer

Alex Saks
Producer

Andrew Duncan
Producer

Marcela A. Brown
Executive Producer
Efectos visuales

Marc Massicotte
Visual Effects Supervisor

Sonia Marques
Visual Effects Producer
Banda sonora (BSO)
Elliot Goldenthal
Original Music Composer
Otros mienbros del equipo técnico:
Rodrigo Prieto
Director of Photography

Michael Auszura
Art Direction
Gloria Steinem
Book
Sandy Powell
Costume Design

Jonathan Gaynor
Sound Mixer

Tom Hargreaves
Set Dresser

Sabine Hoffman
Editor

Kim Jennings
Production Design
Actores y Actrices:
Alicia Vikander
Young Gloria Steinem
Ryan Kiera Armstrong
Child Gloria Steinem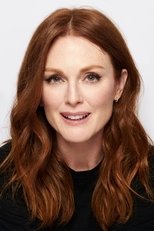 Julianne Moore
Gloria Steinem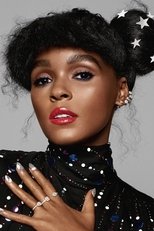 Janelle Monáe
Dorothy Pitman Hughes
Lulu Wilson
Teenage Gloria Steinem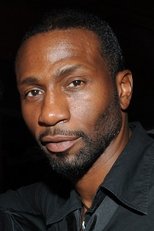 Leon
Frank
Bette Midler
Bella Abzug
Timothy Hutton
Leo Steinem
Mo Brings Plenty
Charlie Soap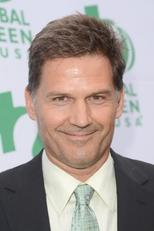 D.W. Moffett
Stan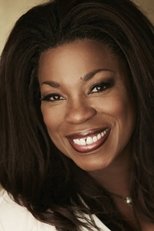 Lorraine Toussaint
Flo Kennedy
Tom Nowicki
Doctor London

Enid Graham
Ruth Steinem
Margo Moorer
Barbara Jordan
Vince Pisani
Editor Show Magazine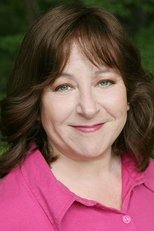 Lynne Ashe
Irish Taxi Driver
Jay Huguley
TV Interviewer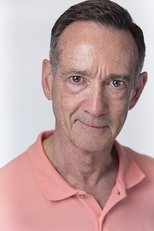 Charles Green
Theodore H. White
Olivia Olson
Susanne Steinem (uncredited)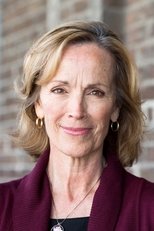 Joan McMurtrey
Joan
Bill Winkler
Leo's Doctor
Victor Slezak
Editor NY Times Magazine
Eric Mendenhall
Gay Talese

Kelley Davis
Eyeglass Saleswoman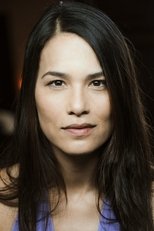 Kimiko Gelman
Kimiko
Andre Pushkin
Ukrainian Taxi Driver
Kimberly Guerrero
Wilma Mankiller
Sean Hankinson
TV Producer
Bethany DeZelle
Harvard Student
Gloria Steinem
Gloria
Tom Proctor
Male Biker
Katelyn Farrugia
Harvard Student
Nick Basta
Editor NEW YORK Magazine
Annika Pampel
Olga
Ariadne Joseph
Dr. Gloria Scott
Peggy Sheffield
Woman Biker
Myles Evans
Delegation Leader (uncredited)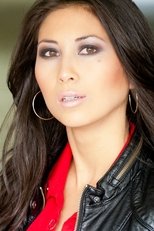 Angela Relucio
Asian American Delegate

Mina Ownlee
Native American Delegate
Lyndsay Kimball
Harvard Student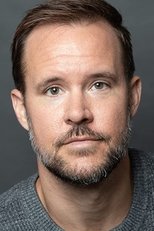 Alan Wells
NYC Policeman

Billie D. Merritt
Woman at Abortion Rally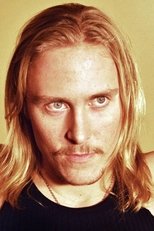 John Winscher
Playboy Photographer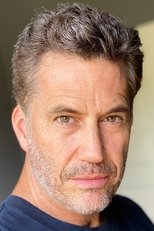 Michael Lowry
Interviewer TV Studio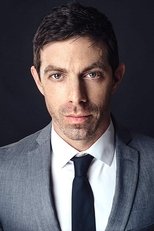 David Shae
Journalist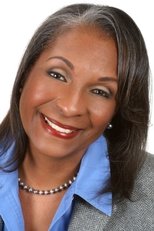 Deetta West
Mrs. Green
Thomas Clay Strickland
Press Conference Reporter

Jim McKeny
Saul Bellow
Bethany Geaber
Bethany

Dennis Friebe
Knife Thrower
Monica Sanchez
Dolores Huerta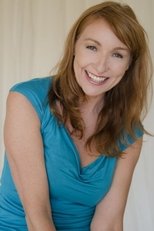 Korbi Dean
Waitress
Allie McCulloch
Brenda

Muretta Moss
Press Conference Reporter

Myles A. Evans
Delegation Leader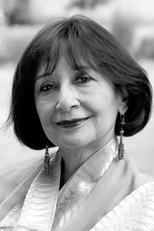 Madhur Jaffrey
Bookstore Host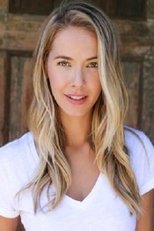 Olivia Jordan
Ruby

Alisa Harris
Woman on the Street

Fiona Domenica
Stewardess London
Sushama Deshpande
Ashram Leader

Joe D. Lauck
Father Egan

Stephen Royal Phillips
East Toledo Policeman

Fran Tabor
Press Conference Reporter

John Quick
Bus Driver

Andre Rodriguez II
Reporter Show! Magazine

Shalkh Sheeba
Train Passenger

Hasina Shalkh
Train Passenger

John Adden
Flea Market, Seller

Farookh Shalkh
Tea Seller

Mangal Sanap
Villager

P.O. Doshi
Clerk New Delhi

Mark Rand
Doctor Sanitarium

Kathrine Barnes
Rockette

Victoria Petrosky
Victoria

Nona Jedelle Cook
Nona

Windsor Thompson
Secretary

David Harland Rousseau
Leon

Ronalyn T. Alston
Mrs. Green's Daughter

Samantha Glaudel Smith
Speech Coach

Shannon Brunson-Killian
Upset Passenger

Katie Bell
TV Producer's Assistant

John J. O'Neill Jr.
Law Professor

Nakeisha Daniel
Shirley

Darien Bird
Heckler

Alan Cassman
David Susskind

Andrew Hartzell
David

Charrisse Matthews
Panel Interviewer

Angelique Chase
Newscaster

Chelsea Rivera
Young Houston Delegate

Victoria Mack
Stewardess

Daniel James
Naysayer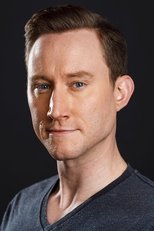 Chris Mayers
TV Interviewer
Andrew Eakle
Sodajerk

Terrence Clowe
Barber
Los derechos de propiedad intelectual de las críticas corresponden a los usuarios que las han realizado y al portal Palomitacas. Si quieres o necesitas hacer uso de alguna crítica, deberás pedir permiso expreso a su autor o ponerte en contacto con nuestro servicio de soporte. Palomitacas.com no tiene ninguna relación con el director o productor de la serie. El copyright del poster, carátula, trailer, fotogramas, banda sonora original (BSO), logotipo, imáneges o fotografias de cada DVD, VOD, Blu-ray, VHS o Network pertenecen a las correspondientes productoras y/o distribuidoras.