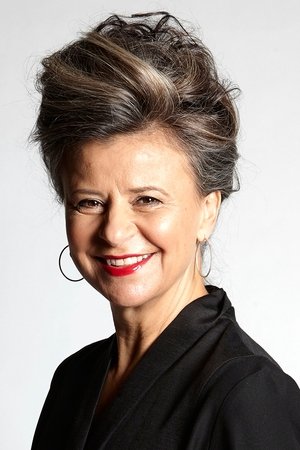 0 usuarios marcarón a Tracey Ullman como favorita.
Biografía de Tracey Ullman:
¿Quién es Tracey Ullman?
Tracey Ullman (born 30 December 1959) is an English-born stage and television actress, comedian, singer, dancer, screenwriter and author.

Her early appearances were on British TV sketch comedy shows A Kick Up the Eighties (with Rik Mayall and Miriam Margolyes) and Three of a Kind (with Lenny Henry and David Copperfield). After a brief singing career, she appeared as Candice Valentine in Girls On Top with Dawn French and Jennifer Saunders.

She emigrated from the UK to the US and created her own network television series, The Tracey Ullman Show, from 1987 until 1990, from which The Simpsons was spun off in 1989. She later produced programs for HBO, including Tracey Takes On... (1996—1999), for which she has won numerous awards. She has also appeared in several feature films. Her sketch comedy series, Tracey Ullman's State of the Union, ran from 2008—2010 on Showtime. In 2016, she returned with the BBC sketch comedy show Tracey Ullman's Show, her first project for the broadcaster in over thirty years; this led to the creation of the topical comedy series Tracey Breaks the News in 2017.

She is the first woman to be offered her own television sketch show in both the United Kingdom and the United States. Description above from the Wikipedia article Tracey Ullman, licensed under CC-BY-SA, full list of contributors on Wikipedia

Fecha nacimiento:

1959-12-30
Fotos de Tracey Ullman
Trabajos destacados
Películas de Tracey Ullman como actriz
En orden cronológico
Series de Tracey Ullman como actriz
En orden cronológico
Películas dirigidas por Tracey Ullman
En orden cronológico
Películas producidas por Tracey Ullman
En orden cronológico
Series dirigidas por Tracey Ullman
En orden cronológico
Tracey Ullman formó parte en la producción de las siguientes series
En orden cronológico
Compañeros de trabajo recientes de Tracey Ullman
Los derechos de propiedad intelectual de las críticas corresponden a los usuarios que las han realizado y al portal Palomitacas. Si quieres o necesitas hacer uso de alguna crítica, deberás pedir permiso expreso a su autor o ponerte en contacto con nuestro servicio de soporte. Palomitacas.com no tiene ninguna relación con el director o productor de las películas / series mostradas. La información es suministrada por TMDB. El copyright del poster, carátula, trailer, fotogramas, banda sonora original (BSO), logotipo, imáneges, retratos o fotografias de cada DVD, VOD, Blu-ray, VHS , persona o Network pertenecen a las correspondientes productoras y/o distribuidoras.