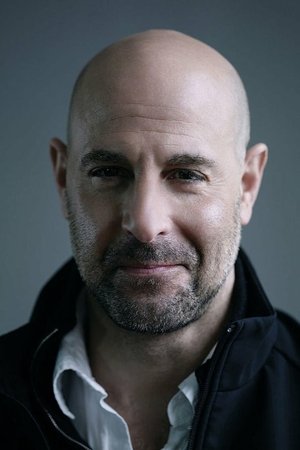 También conocido como:
Стэнли Туччи
/
0 usuarios marcarón a Stanley Tucci como favorito.
Biografía de Stanley Tucci:
¿Quién es Stanley Tucci?
Stanley Tucci Jr. (/ˈtuːtʃi/ TOO-chee; born November 11, 1960) is an American actor and filmmaker. Involved in acting from a young age, he made his film debut in John Huston's Prizzi's Honor (1985), and continued to play a variety of supporting roles in films such as Woody Allen's Deconstructing Harry (1997), Sam Mendes's Road to Perdition (2002), and Steven Spielberg's The Terminal (2004). In 1996, he made his directorial debut with the cult comedy Big Night which he also co-wrote and starred in alongside Tony Shalhoub. He played Stanley Kubrick in the television film The Life and Death of Peter Sellers. Tucci is also known for his collaborations with Meryl Streep in films such as The Devil Wears Prada (2006) and Julie & Julia (2009). Tucci gained further acclaim and success with such films as Burlesque (2010), Easy A (2010), Captain America: The First Avenger (2011), Margin Call (2011), The Hunger Games film series (2012–2015), Spotlight (2015), Beauty and the Beast (2017), and Supernova (2020).

Fecha nacimiento:

1960-11-11

También conocido como:

Стэнли Туччи

/
Trabajos destacados
Películas de Stanley Tucci como actor
En orden cronológico
Series de Stanley Tucci como actor
En orden cronológico
Películas dirigidas por Stanley Tucci
En orden cronológico
Películas producidas por Stanley Tucci
En orden cronológico
Series dirigidas por Stanley Tucci
Sin información
Stanley Tucci formó parte en la producción de las siguientes series
En orden cronológico
Compañeros de trabajo recientes de Stanley Tucci
Los derechos de propiedad intelectual de las críticas corresponden a los usuarios que las han realizado y al portal Palomitacas. Si quieres o necesitas hacer uso de alguna crítica, deberás pedir permiso expreso a su autor o ponerte en contacto con nuestro servicio de soporte. Palomitacas.com no tiene ninguna relación con el director o productor de las películas / series mostradas. La información es suministrada por TMDB. El copyright del poster, carátula, trailer, fotogramas, banda sonora original (BSO), logotipo, imáneges, retratos o fotografias de cada DVD, VOD, Blu-ray, VHS , persona o Network pertenecen a las correspondientes productoras y/o distribuidoras.