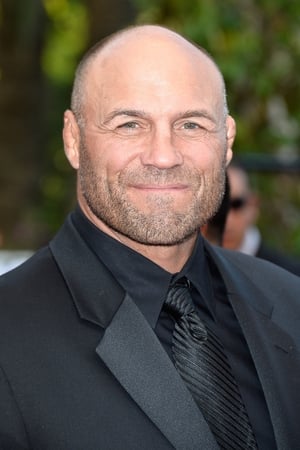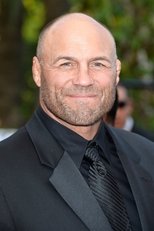 También conocido como:
Randy 'The Natural' Couture
/
Randy Duane Couture
/
0 usuarios marcarón a Randy Couture como favorito.
Biografía de Randy Couture:
¿Quién es Randy Couture?
From Wikipedia, the free encyclopedia

Randy Duane Couture ( born June 22, 1963) is a retired American mixed martial artist, Greco-Roman wrestler, actor, a three-time former heavyweight champion and a two-time light-heavyweight champion of the Ultimate Fighting Championship. Couture is the first fighter to hold two UFC championship titles in two different divisions (heavyweight and light heavyweight). Couture has competed in a record 15 title fights. He also holds the most title reigns in the UFC with five. His last fight with Lyoto Machida put him in a tie with Matt Hughes in having the highest number of fights in the UFC at 24. Couture is one of the first members of the UFC Hall of Fame and many consider him to be one of the greatest in MMA history. Couture is currently ranked as the #10 Light Heavyweight fighter in the world by Yahoo! Sports.

Couture was an Olympic wrestling alternate and has lived in Corvallis, Oregon, throughout much of his career, where he served as an assistant wrestling coach and a strength and conditioning coach for Oregon State University. He established Team Quest with Matt Lindland and Dan Henderson, a training camp for fighters, based out of Gresham, Oregon, and headed by coach Robert Folis. In 2005, Couture moved to Las Vegas, where he opened his own extensive chain of gyms under the name Xtreme Couture. He currently trains at his Las Vegas-based gym. Couture also partnered with Bas Rutten in the opening of Legends Gym in Hollywood, California.

Couture is generally recognized as a clinch and ground-and-pound fighter who uses his wrestling ability to execute take downs, establish top position and successively strike the opponent on the bottom. Couture has also displayed a variety of skills in Boxing, and Brazilian Jiu-Jitsu; submitting three opponents using different chokeholds. Couture is the only athlete in UFC history to win a championship after becoming a Hall of Fame member and is the oldest title holder ever (in the UFC and MMA). Along with Chuck Liddell, Couture is widely credited for bringing mixed martial arts into the mainstream of American sports and pop culture.

Description above from the Wikipedia article Randy Couture, licensed under CC-BY-SA, full list of contributors on Wikipedia.

Fecha nacimiento:

1963-06-22

También conocido como:

Randy 'The Natural' Couture

/

Randy Duane Couture

/
Fotos de Randy Couture
Trabajos destacados
Películas de Randy Couture como actor
En orden cronológico
Series de Randy Couture como actor
En orden cronológico
Películas dirigidas por Randy Couture
Sin información
Películas producidas por Randy Couture
Sin información
Series dirigidas por Randy Couture
Sin información
Randy Couture formó parte en la producción de las siguientes series
Sin información
Compañeros de trabajo recientes de Randy Couture
Los derechos de propiedad intelectual de las críticas corresponden a los usuarios que las han realizado y al portal Palomitacas. Si quieres o necesitas hacer uso de alguna crítica, deberás pedir permiso expreso a su autor o ponerte en contacto con nuestro servicio de soporte. Palomitacas.com no tiene ninguna relación con el director o productor de las películas / series mostradas. La información es suministrada por TMDB. El copyright del poster, carátula, trailer, fotogramas, banda sonora original (BSO), logotipo, imáneges, retratos o fotografias de cada DVD, VOD, Blu-ray, VHS , persona o Network pertenecen a las correspondientes productoras y/o distribuidoras.