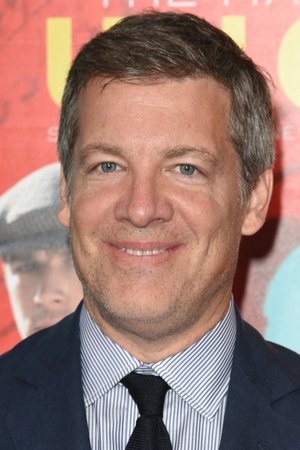 0 usuarios marcarón a Lionel Wigram como favorito.
Biografía de Lionel Wigram:
¿Quién es Lionel Wigram?
Lionel Wigram (born 1961) is a British film producer and screenplay writer. He was named a senior vice president of production at Warner Bros. in November 2000. He grew up in England. He was educated at Eton College and Oxford University, where he was a co-founder of the Oxford Film Foundation. Wigram then worked as a runner for producer Elliott Kastner. After working for Kastner for several years, he eventually produced several low budget films for him in partnership with Cassian Elwes. He then spent ten years working in the independent world both as an executive and as a producer. He ran Renny Harlin's Company and worked at Shep Gordon and Carolyn Pfeiffer's company, Alive Films. Wigram was named a senior vice president of production at Warner Bros. in November 2000. As a studio executive, he was responsible for buying the Harry Potter book series for the studio, as well overseeing the eight film series. In addition to the Harry Potter films, Wigram also championed such films as Three Kings, Charlotte Gray and The Big Tease. He later transitioned from executive to independent producer with a first look deal at Warner Bros. During his tenure, Wigram produced the 2009 hit film Sherlock Holmes. Wigram also co-wrote the story for the film. The basis for the film was a comic book he also wrote, conceiving the world's greatest detective for today's audience. He was also a producer on the sequel Sherlock Holmes: Game of Shadows. Aside from the Sherlock franchise, Wigram was also executive producer of the last four Harry Potter films, as well as August Rush and The Legend of the Guardians: The Owls of Ga'hoole. In 2012, Wigram started a joint production company with his frequent collaborator, Guy Ritchie, called Ritchie/Wigram films. The company's first film The Man from U.N.C.L.E., was released in August 2015. Currently, Ritchie and Wigram are working on their fourth film together, Knights Of The Round Table: King Arthur, scheduled for release in July 2016, which Wigram also co-wrote with Ritchie and Joby Harold. He is also producer on Fantastic Beasts and Where to Find Them, based on the book by JK Rowling, due to be released in November 2016. Wigram was instrumental in realizing the creative possibility of adapting the book as a film.

Fecha nacimiento:

1962-12-22
Fotos de Lionel Wigram
Trabajos destacados
Películas de Lionel Wigram como actor
Sin información
Series de Lionel Wigram como actor
Sin información
Películas dirigidas por Lionel Wigram
Sin información
Películas producidas por Lionel Wigram
En orden cronológico
Series dirigidas por Lionel Wigram
Sin información
Lionel Wigram formó parte en la producción de las siguientes series
Sin información
Compañeros de trabajo recientes de Lionel Wigram
Los derechos de propiedad intelectual de las críticas corresponden a los usuarios que las han realizado y al portal Palomitacas. Si quieres o necesitas hacer uso de alguna crítica, deberás pedir permiso expreso a su autor o ponerte en contacto con nuestro servicio de soporte. Palomitacas.com no tiene ninguna relación con el director o productor de las películas / series mostradas. La información es suministrada por TMDB. El copyright del poster, carátula, trailer, fotogramas, banda sonora original (BSO), logotipo, imáneges, retratos o fotografias de cada DVD, VOD, Blu-ray, VHS , persona o Network pertenecen a las correspondientes productoras y/o distribuidoras.