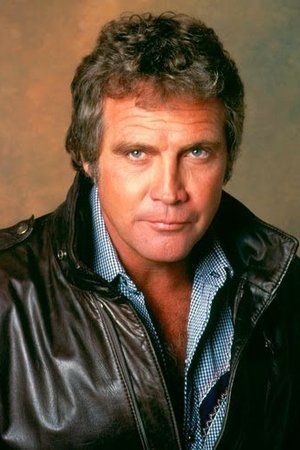 0 usuarios marcarón a Lee Majors como favorito.
Biografía de Lee Majors:
¿Quién es Lee Majors?
Lee Majors (born Harvey Lee Yeary on April 23, 1939) is an American television, film and voice actor, best known for his roles as Heath Barkley in the TV series The Big Valley (1965–69), as Colonel Steve Austin in The Six Million Dollar Man (1973–78) and as Colt Seavers in The Fall Guy (1981–86). In the late 1980s and 1990s, he reprized the role of Steve Austin in a number of TV movies, and appeared in a number of supporting, recurring and cameo roles in feature films and TV series, and lent his voice to a number of animated TV series and video games. 

Fecha nacimiento:

1939-04-23
Trabajos destacados
Películas de Lee Majors como actor
En orden cronológico
Series de Lee Majors como actor
En orden cronológico
Películas dirigidas por Lee Majors
Sin información
Películas producidas por Lee Majors
En orden cronológico
Series dirigidas por Lee Majors
Sin información
Lee Majors formó parte en la producción de las siguientes series
Sin información
Compañeros de trabajo recientes de Lee Majors
Los derechos de propiedad intelectual de las críticas corresponden a los usuarios que las han realizado y al portal Palomitacas. Si quieres o necesitas hacer uso de alguna crítica, deberás pedir permiso expreso a su autor o ponerte en contacto con nuestro servicio de soporte. Palomitacas.com no tiene ninguna relación con el director o productor de las películas / series mostradas. La información es suministrada por TMDB. El copyright del poster, carátula, trailer, fotogramas, banda sonora original (BSO), logotipo, imáneges, retratos o fotografias de cada DVD, VOD, Blu-ray, VHS , persona o Network pertenecen a las correspondientes productoras y/o distribuidoras.