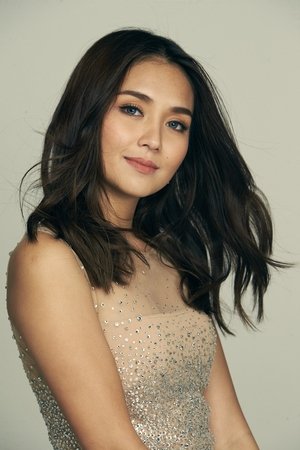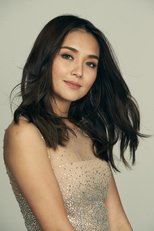 También conocida como:
Kathryn Chandria Manuel Bernardo
/
キャスリン・ベルナルド
/
キャスリン・チャンドリア・マヌエル・ベルナルド
/
0 usuarios marcarón a Kathryn Bernardo como favorita.
Biografía de Kathryn Bernardo:
¿Quién es Kathryn Bernardo?
Born the youngest out of four, Bernardo began acting in 2003, appearing as the young Cielo on ABS-CBN's It Might Be You. In 2006, she landed her first main role in the TV series Super Inggo playing Maya, the love interest of the main character. She then continued to play different roles in other ABS-CBN shows such as Krystal and Vietnam Rose before landing a permanent spot on the hit kiddie show Goin' Bulilit'.In 2010, Bernardo received dramatic roles, the first being young Victoria on ABS-CBN's Magkaribal and young Jenny on GMA's Endless Love. Coincidentally, both premiered on June 28, 2010.

Bernardo's breakthrough role was her as Mara David/Mara Del Valle in the remake of 1992 television drama Mara Clara with her co-star and off-screen best friend Julia Montes. Since its premiere, the TV series remained a consistent leader in primetime ratings. Affirming its success, the show was nominated in the 2011 Banff World Media Festival's "Telenovelas & Soap Operas" category and marked Bernardo's future as a distinguished actress.After the primetime teleserye ended, Bernardo soon began appearing in the Sunday afternoon teen show Growing Up. Re-partnering with Julia Montes, the show starred other up and coming ABS-CBN teen stars such as Kiray Celis, Diego Loyzaga and Daniel Padilla. On the show, Bernardo played the role of 15-year-old Ella who lives with her single mother. The show premiered strongly, ranking at number 2 overall on the afternoon block of primetime television.Bernardo's film career started in 2004 with the movie Gagamboy. 2011 was when she got back together with her Mara Clara co-star Julia Montes, she received a lead role in the movie Way Back Home.2011 also saw Bernado dabbling in horror with the ongoing anthology Shake, Rattle and Roll [appearing in the 13th installment]However, her seminal pieces of work are going to be during the era of the most fruitful collaborators in her career, who are Cathy Garcia-Molina and Daniel Padilla. All three started out on the show GOT TO BELIEVE, which aired from 2013 to 2014. After which the three worked on their first feature together, which is an adaptation of a popular online book title SHE IS DATING A GANGSTER. From there, they made a box office smash hit of the Philippines titled THE HOWS OF US. The film winning multiple awards and critical acclaim, along with solidifying Padilla and Bernardo to be one of the hottest "love teams" ( a Filipino term that is describing actors in romantic relationships on and off-screen that mostly resemble the old Hollywood studio romantic parings in the golden age of cinema such as Gable & Crawford or Doris Day & Rock Hudson). Padilla and Bernado work on BARCELONA: A LOVE UNTOLD (2016) [which gave Bernardo the title of BOX OFFICE QUEEN], and CAN'T STOP FALLING IN LOVE (2017). She also worked with Molina on THREE WORDS TO FOREVER (2018), and HELLO LOVE GOODBYE (2019). HELLO LOVE GOODBYE was another smash hit from the director-actor duo, with the film breaking records as the number one highest-grossing Filipino film in the Middle East, Australia, Africa, and North America. She is actually married to Daniel Padilla and has been in a personal relationship with him for about five years.

Fecha nacimiento:

1996-03-26

También conocida como:

Kathryn Chandria Manuel Bernardo

/

キャスリン・ベルナルド

/

キャスリン・チャンドリア・マヌエル・ベルナルド

/
Fotos de Kathryn Bernardo
Trabajos destacados
Películas de Kathryn Bernardo como actriz
En orden cronológico
Series de Kathryn Bernardo como actriz
En orden cronológico
Películas dirigidas por Kathryn Bernardo
Sin información
Películas producidas por Kathryn Bernardo
Sin información
Series dirigidas por Kathryn Bernardo
Sin información
Kathryn Bernardo formó parte en la producción de las siguientes series
Sin información
Compañeros de trabajo recientes de Kathryn Bernardo
Los derechos de propiedad intelectual de las críticas corresponden a los usuarios que las han realizado y al portal Palomitacas. Si quieres o necesitas hacer uso de alguna crítica, deberás pedir permiso expreso a su autor o ponerte en contacto con nuestro servicio de soporte. Palomitacas.com no tiene ninguna relación con el director o productor de las películas / series mostradas. La información es suministrada por TMDB. El copyright del poster, carátula, trailer, fotogramas, banda sonora original (BSO), logotipo, imáneges, retratos o fotografias de cada DVD, VOD, Blu-ray, VHS , persona o Network pertenecen a las correspondientes productoras y/o distribuidoras.