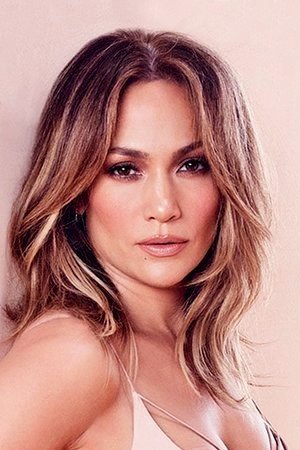 También conocida como:
JLo
/
Дженніфер Лопес
/
Дженнифер Лопез
/
제니퍼 로페즈
/
Jennifer Lynn Lopez
/
Jenny from the Block
/
La diva del Bronx
/
La Guitarra
/
Lola
/
La Lopez
/
Τζένιφερ Λιν Λόπεζ
/
Τζένιφερ Λόπεζ
/
Дженнифер Лопес
/
ჯენიფერ ლოპეზი
/
ジェニファー・ロペス
/
ジェニファー・"ジェン"・リン・アフレック
/
1 usuarios marcarón a Jennifer Lopez como favorita.
Biografía de Jennifer Lopez:
¿Quién es Jennifer Lopez?
Jennifer Lopez (born July 24, 1969), also known by her nickname J.Lo, is an American actress, singer, record producer, dancer, television personality, fashion designer and television producer. Lopez began her career as a dancer on the television comedy program In Living Color. Subsequently venturing into acting, she gained recognition in the 1995 action-thriller Money Train. Her first leading role was in the biographical film Selena (1997), in which she earned an ALMA Award for Outstanding Actress. She earned her second ALMA Award for her performance in Out of Sight (1998). She has since starred in various films, including The Wedding Planner (2001), Maid in Manhattan (2002), Shall We Dance? (2004), Monster-in-Law (2005), and The Back-up Plan (2010). Lopez came to prominence within the music industry following the release of her debut studio album On the 6 (1999), which spawned the number one hit single "If You Had My Love". Her second studio album J.Lo (2001) was a commercial success, selling eight million copies worldwide. J to tha L-O!: The Remixes (2002) became her second consecutive album to debut at number one on the Billboard 200, while her third and fourth studio albums – This Is Me... Then (2002) and Rebirth (2005) – peaked at number two on the Billboard 200. In 2007, she released two albums including her first full Spanish-language album Como Ama una Mujer and her fifth English studio album, Brave. With a new record label, Lopez released Love? on April 19, 2011. In 2012, she released her greatest hits album, Dance Again... the Hits. A.K.A. followed in 2014. Lopez's contributions to the music industry have garnered her numerous achievements including two Grammy Award nominations; two Latin Grammy Award nominations; three American Music Awards, amongst six nominations; and the estimated sale of over 55 million records worldwide. Billboard ranked her as the 27th Artist of the 2000s decade. Lending her musical knowledge to others, Lopez was a member of the judging panel of American reality television competition American Idol. She led People en Español's list of "100 Most Influential Hispanics" in February 2007. She has parlayed her media fame into a fashion line and various perfumes with her celebrity endorsement. Outside of her work in the entertainment industry, Lopez advocates human rights, vaccinations and is a supporter of Children's Hospital Los Angeles. She currently executive produces the TV show Shades of Blue in which she stars as Harlee Santos, a dirty cop who provides for her daughter with money from bribes and protection payments.

Fecha nacimiento:

1969-07-24

También conocida como:

JLo

/

Дженніфер Лопес

/

Дженнифер Лопез

/

제니퍼 로페즈

/

Jennifer Lynn Lopez

/

Jenny from the Block

/

La diva del Bronx

/

La Guitarra

/

Lola

/

La Lopez

/

Τζένιφερ Λιν Λόπεζ

/

Τζένιφερ Λόπεζ

/

Дженнифер Лопес

/

ჯენიფერ ლოპეზი

/

ジェニファー・ロペス

/

ジェニファー・"ジェン"・リン・アフレック

/
Fotos de Jennifer Lopez
Trabajos destacados
Películas de Jennifer Lopez como actriz
En orden cronológico
Series de Jennifer Lopez como actriz
En orden cronológico
Películas dirigidas por Jennifer Lopez
Sin información
Películas producidas por Jennifer Lopez
En orden cronológico
Series dirigidas por Jennifer Lopez
Sin información
Jennifer Lopez formó parte en la producción de las siguientes series
En orden cronológico
Compañeros de trabajo recientes de Jennifer Lopez
Los derechos de propiedad intelectual de las críticas corresponden a los usuarios que las han realizado y al portal Palomitacas. Si quieres o necesitas hacer uso de alguna crítica, deberás pedir permiso expreso a su autor o ponerte en contacto con nuestro servicio de soporte. Palomitacas.com no tiene ninguna relación con el director o productor de las películas / series mostradas. La información es suministrada por TMDB. El copyright del poster, carátula, trailer, fotogramas, banda sonora original (BSO), logotipo, imáneges, retratos o fotografias de cada DVD, VOD, Blu-ray, VHS , persona o Network pertenecen a las correspondientes productoras y/o distribuidoras.