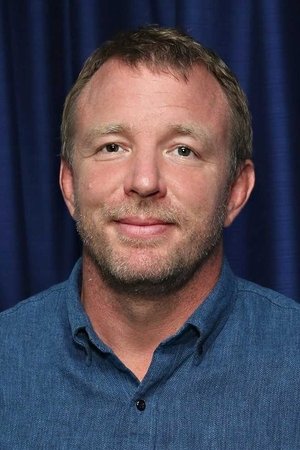 También conocido como:
Гай Ричи
/
佳·烈治
/
กาย ริตชี
/
ガイ・リッチー
/
가이 리치
/
غاي ريتشي
/
Γκάι Ρίτσι
/
Guy Stuart Ritchie
/
7 usuarios marcarón a Guy Ritchie como favorito.
Biografía de Guy Ritchie:
¿Quién es Guy Ritchie?
Guy Stuart Ritchie (born 10 September 1968) is an English film director, producer, writer, and businessman.

Ritchie left school at age 15 and worked entry-level jobs in the film industry before going on to direct television commercials. In 1995, he directed a short film, The Hard Case, followed by the crime comedy, Lock, Stock and Two Smoking Barrels (1998), his feature-length directorial debut. He soon gained recognition with his second film, Snatch (2000), which also found critical and commercial success. Following Snatch, Ritchie directed Swept Away (2002), a critically panned box-office bomb starring Madonna, to whom Ritchie was married between 2000 and 2008. He went on to direct Revolver (2005) and RocknRolla (2008), which were less successful and received mixed audience reviews. In 2009 and 2011, he directed two box-office hits, Sherlock Holmes and its sequel, Sherlock Holmes: A Game of Shadows, respectively. The former was nominated for Academy Awards in Best Original Score and Best Art Direction.

His other directed motion pictures are The Man From U.N.C.L.E. (2015), which is a remake of a 1960 spy series, King Arthur: Legend of the Sword (2017) and the live-action adaptation of Disney's Aladdin (2019). Aladdin earned more than $1 billion worldwide, becoming one of the highest-grossing films in 2019, and the 34th highest-grossing film of all-time during its theatrical run. In 2020, he returned to crime comedy with The Gentlemen (2019), which was mostly well received and a commercial success. In 2021, he directed Jason Statham in the action film, Wrath of Man.

Fecha nacimiento:

1968-09-10

También conocido como:

Гай Ричи

/

佳·烈治

/

กาย ริตชี

/

ガイ・リッチー

/

가이 리치

/

غاي ريتشي

/

Γκάι Ρίτσι

/

Guy Stuart Ritchie

/
Fotos de Guy Ritchie
Trabajos destacados
Películas de Guy Ritchie como actor
En orden cronológico
Series de Guy Ritchie como actor
En orden cronológico
Películas dirigidas por Guy Ritchie
En orden cronológico
Películas producidas por Guy Ritchie
En orden cronológico
Series dirigidas por Guy Ritchie
En orden cronológico
Guy Ritchie formó parte en la producción de las siguientes series
Sin información
Compañeros de trabajo recientes de Guy Ritchie
Los derechos de propiedad intelectual de las críticas corresponden a los usuarios que las han realizado y al portal Palomitacas. Si quieres o necesitas hacer uso de alguna crítica, deberás pedir permiso expreso a su autor o ponerte en contacto con nuestro servicio de soporte. Palomitacas.com no tiene ninguna relación con el director o productor de las películas / series mostradas. La información es suministrada por TMDB. El copyright del poster, carátula, trailer, fotogramas, banda sonora original (BSO), logotipo, imáneges, retratos o fotografias de cada DVD, VOD, Blu-ray, VHS , persona o Network pertenecen a las correspondientes productoras y/o distribuidoras.