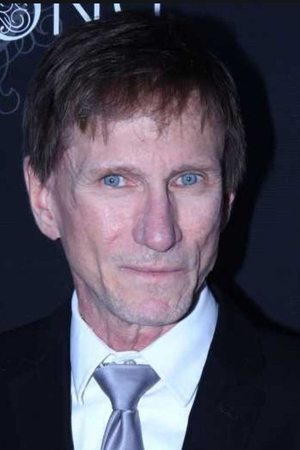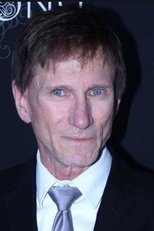 También conocido como:
Bill
/
0 usuarios marcarón a Bill Oberst Jr. como favorito.
Biografía de Bill Oberst Jr.:
¿Quién es Bill Oberst Jr.?
Bill Oberst Jr. is an American actor known for his disturbing onscreen presence, often playing dark and conflicted characters on film and television. 

Oberst is a veteran stage actor who came to Hollywood in 2008 and quickly began to be cast in horror and thriller films. Notable exceptions were the 2011 Hallmark Channel TV-movie THE SHUNNING and its 2012 sequel THE CONFESSION (in which director Michael Landon Jr. cast Oberst in the film's male lead role of an Amish farmer) and an award-winning turn as General William Tecumseh Sherman in the History Channel's docudrama SHERMAN'S MARCH. Oberst has also toured theatrically in a first-person stage recreation of the teachings of Jesus Of Nazareth and in a string of one-man shows whose subjects included President John F. Kennedy, Mark Twain and humorist Lewis Grizzard. He remains best known as a horror genre actor, however.

Bill Oberst Jr.'s trademark piercing star and rough-hewn face have led him to be cast as monsters, murderers, vampires and cannibals, often in minimal wardrobe. His oddly shaped torso and partially-exposed ribcage are almost as recognizable to genre fans as his face. Oberst is often quoted as saying that he believes the human body's capacity to disturb on film is just as strong as its capacity to entice. In 2011, Oberst was seen by over 60 million internet viewers worldwide as the cyber stalker in the Facebook application TAKE THIS LOLLIPOP, (http://www.takethislollipop.com) which broke records to become the fastest-growing application in Facebook history and the most popular horror-themed application in internet history. 

In person, his quiet demeanor and interest in things spiritual seem sharply at odds with the roles he plays. A native Southerner, Oberst is a fulltime actor living in Los Angeles. 

From Wikipedia, the free encyclopedia

Fecha nacimiento:

1965-11-21

También conocido como:

Bill

/
Fotos de Bill Oberst Jr.
Trabajos destacados
Películas de Bill Oberst Jr. como actor
En orden cronológico
Series de Bill Oberst Jr. como actor
En orden cronológico
Películas dirigidas por Bill Oberst Jr.
Sin información
Películas producidas por Bill Oberst Jr.
Sin información
Series dirigidas por Bill Oberst Jr.
Sin información
Bill Oberst Jr. formó parte en la producción de las siguientes series
Sin información
Compañeros de trabajo recientes de Bill Oberst Jr.
Los derechos de propiedad intelectual de las críticas corresponden a los usuarios que las han realizado y al portal Palomitacas. Si quieres o necesitas hacer uso de alguna crítica, deberás pedir permiso expreso a su autor o ponerte en contacto con nuestro servicio de soporte. Palomitacas.com no tiene ninguna relación con el director o productor de las películas / series mostradas. La información es suministrada por TMDB. El copyright del poster, carátula, trailer, fotogramas, banda sonora original (BSO), logotipo, imáneges, retratos o fotografias de cada DVD, VOD, Blu-ray, VHS , persona o Network pertenecen a las correspondientes productoras y/o distribuidoras.