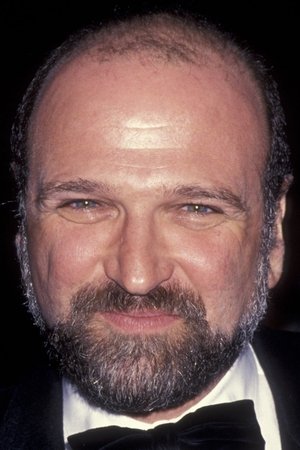 0 usuarios marcarón a Andrew Davis como favorito.
Biografía de Andrew Davis:
¿Quién es Andrew Davis?
Andrew Davis (born November 21, 1946) is an American film director, producer and cinematographer, noted for the action films Code of Silence, The Fugitive, Chain Reaction, Collateral Damage, Above the Law and Under Siege. Born on the south side of Chicago, Illinois, Davis has directed several films using Chicago as a backdrop. He is the son of actor Nathan Davis and Metta Davis and the brother of musician Richard "Richie" Peter Davis co-founder of the cover band Chicago Catz and Jo Ellen Friedman.

After attending Harand Camp of the Theater Arts and Bowen High School, Davis went on to study journalism at the University of Illinois at Urbana-Champaign. It was not long before his interest in civil rights and anti-war issues converged with his growing interest in film-making. Davis was mentored by acclaimed cinematographer Haskell Wexler with whom he worked on Medium Cool and began his film career as a cameraman on blaxploitation films like The Hit Man, Cool Breeze and The Slams in the 1970s.

His first feature film as a director was the semi-biographical story, Stony Island. Davis has gone on to direct such films as The Fugitive, Under Siege, Above the Law (both starring Steven Segal), Code of Silence, Holes, The Package and The Guardian.

Davis also directed the cutscenes for the videogame Splinter Cell: Chaos Theory.

In October 2006, he told a London press conference that he intends to make a film fusing the novels Don Quixote by Miguel de Cervantes and Tom Jones by Henry Fielding.

Description above from the Wikipedia article Andrew Davis (film director), licensed under CC-BY-SA, full list of contributors on Wikipedia

Fecha nacimiento:

1946-11-21
Fotos de Andrew Davis
Trabajos destacados
Películas de Andrew Davis como actor
En orden cronológico
Series de Andrew Davis como actor
Sin información
Películas dirigidas por Andrew Davis
En orden cronológico
Películas producidas por Andrew Davis
Sin información
Series dirigidas por Andrew Davis
En orden cronológico
Andrew Davis formó parte en la producción de las siguientes series
Sin información
Compañeros de trabajo recientes de Andrew Davis
Los derechos de propiedad intelectual de las críticas corresponden a los usuarios que las han realizado y al portal Palomitacas. Si quieres o necesitas hacer uso de alguna crítica, deberás pedir permiso expreso a su autor o ponerte en contacto con nuestro servicio de soporte. Palomitacas.com no tiene ninguna relación con el director o productor de las películas / series mostradas. La información es suministrada por TMDB. El copyright del poster, carátula, trailer, fotogramas, banda sonora original (BSO), logotipo, imáneges, retratos o fotografias de cada DVD, VOD, Blu-ray, VHS , persona o Network pertenecen a las correspondientes productoras y/o distribuidoras.